Rising Park Clean up
Students organize clean up to help environment
C.Dunn, Co-Editor in Chief
March 25, 2021
Two Lancaster High School students organized a group of people to demonstrate their love for the Lancaster community and their skills as student leaders. Juniors, Lydia Serra and Liberty Sexton orchestrated a cleanup event at Rising Park to pick up litter. More than twenty people volunteered to help.
"We decided to host this event because we felt that we wanted to get more involved in our community, and we wanted to lead others to do the same," said Serra.
Over the course of a few hours, the group collected more than ten garbage bags of trash.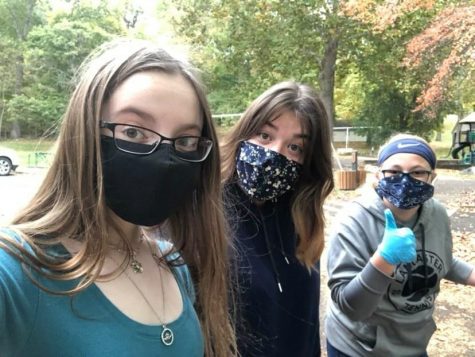 Both Sexton and Serra said they were proud of the group's accomplishment.
"We are really excited about how much we accomplished and how many people were willing to help us and we got a good number of people involved."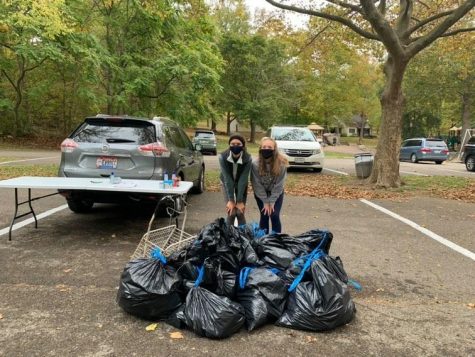 Cherokee Burnside who attended the event said she thinks the cleanup event should be held often and throughout the Lancaster community.
"I believe there should be more clean-ups. Lancaster is covered in all kinds of litter that is severely hurting our environment and ecosystems," she said.
"With more clean-ups, we can help keep the city clean and keep our animals, plants, and children safe from all of the harmful waste," said Burnside."I would like to see more people involved in supporting the environment throughout the next ten years. Whether that be through recycling, wildlife conservation, trash clean-ups, or other means."
"The world needs our help, and we need to take charge."
Sexton and Serra hope to organize more park clean-ups in the future and want to inspire more people to go out in the community and initiate efforts to clean up the public parks.
According to Carol Russell, the office manager of the Lancaster Parks and Recreation Board, the city of Lancaster is fortunate to have 28 public parks. For more information about the various parks and their amenities such as bike trails, campsites, shelters and more, visit the
e Lancaster Parks and Recreation website at https://www.ci.lancaster.oh.us/248/About-Lancaster-Parks.