Free clothing and food were distributed to area residents as part of the I Love My City program sponsored by New Life Christian Center. Vendors from around Ohio, including River Radio, Fairfield County Overdose Response Team, and Habitat for Humanity were just a few that provided awareness and support to people who attended the event.  Keneth Johnson attended the event and said it was a great way to celebrate the city.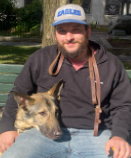 "It's an area where we can hang out, chill out, and meet people in our community. I wish we would do more stuff like this. It really helps our city grow and connect," said Johnson.
Andrew Bennet, an officer at the Lancaster City Police Department works as a community service officer and helped spread awareness of I Love My City. He described the event as a way to make a difference in people's lives.

"These events set our community apart from others. You see all the people who really care. It makes me feel proud about my community," Bennet stated.
"We are all very fortunate to have them, shows how good of a community we live in."
Jadon Montgomery, Promotions Assistant for River Radio, was one of the many vendors. He helped multiple people around downtown Lancaster during the event.

"It's been impactful, just with the conversations I've been able to have with a lot of locals, people coming from different lifestyles," Montgomery said.
"Everyone just has a love for each other and cares for each other. Everyone's nice and you don't see that very often," he said.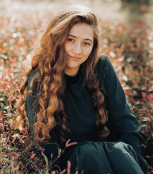 Shauna Bailey, part of the photography team, displayed a different perspective.
"It was really cool getting to be behind the scenes and seeing how everyone worked together. Just being able to see the ministry for what it was, like the heart of it, it's important to have a community day, just to care for people," said Bailey.
"There is a lot to be thankful for in the midst of storms, instead of looking at the negatives of what you don't have. Seeing the way people care about people's needs the way they did was really special to me," she said.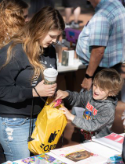 Michelle Woodburn, the director of I Love My City, said the volunteers are the heart and soul of the program and that she is glad to have such a strong group of people willing to accept, support, and assist.
" God gave us a vision to bring the various community services and ministries together to serve the physical, emotional, and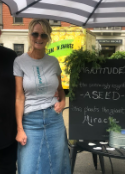 spiritual needs of those in the community. Seeing that unfold and grow from year to year is our favorite memory," Woodburn said.
" While we are pleased with the results, we would like to see more involvement and expand to other cities," she said.