Blocking Out Covid and Serving Up Effort
LHS Volleyball team finishes season with a spike of confidence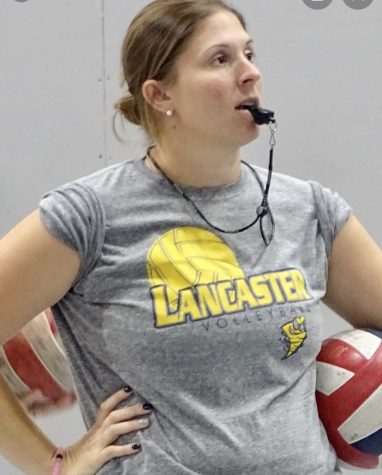 The Lancaster High School(LHS) Volleyball Team played against Pickerington Central in their second to last Ohio Capital Conference (OCC) game and ended their season with a win-loss ratio of 13-8. Pickerington took the OCC victory, but, as Head Coach Heather Ingram pointed out, the LHS team took the loss in stride and did not let it discourage them when it came to their final game. 
"The game was back and forth the entire night," Ingram said, "The girls were more than prepared and it showed. The game ended up going 5 sets. The ladies did not end up winning, but they were more than prepared for the tournament after the tough loss. The game provided the confidence boost we needed."
Assistant Coach Kati Lifer agreed with Ingram.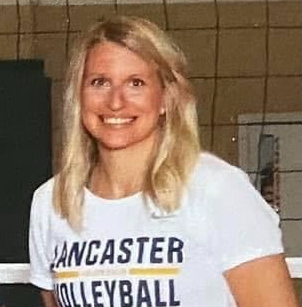 "I would say the Pickerington Central game would be the highlight of the season. It wasn't the outcome we had hoped for, but we played our hearts out and competed to the best of our ability," she said.
In the end, the team earned second place overall spot in the OCC Ohio division. Besides the OCC games, both of the coaches agreed that the team's biggest challenge was the Covid-19 pandemic.
"Our challenge occurred during the pre-season. We were not able to have a pre-season due to COVID. This is a time for the girls to bond and compete at a higher level," said Ingram.
"Covid really made this season a challenge," said Lifer "We had to overcome not being able to play and connect over the summer which is where you really start to work on your chemistry."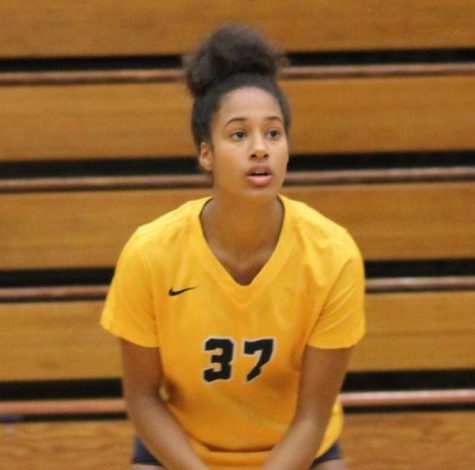 Senior athletes Riley Westbrooks and Chloe Knight said that, in addition to Covid- 19, their biggest challenges were being unable to meet during the summer, which put them behind and not having anyone else to support them on the court while they play. Although, despite these major obstacles, both the coaches and the athletes agreed that they worked very hard to overcome the challenges and catch up.
Through hard work, both Knight and Westbrooks made improvements and achievements that they wanted to share.
Westbrooks earned the spot of Eagle-Gazette Athlete of the year while Knight was named a Scholar-Athlete and received a number of Honorable Mentions for her work.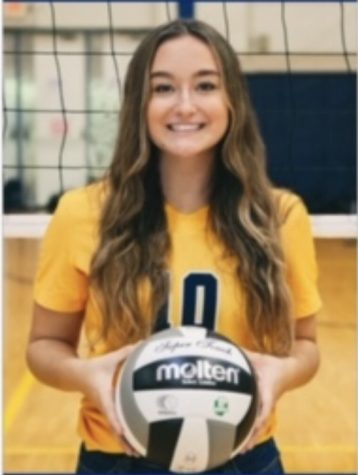 While the other team members likely made individual achievements as well, the team as a whole is what matters the most. 
"They are great teammates," Ingram said.
"They cheer for each other, but yet they still compete for spots. They are strong young women."
Coach Life shared the same sentiment.
"This year, I think the girls really get along and have great chemistry," she said.
"I see them hanging out outside of volleyball. There are a ton of seniors with great leadership. There is the potential for this team to achieve great things."