Making a Splash!
LHS swim team takes the virtual championship
The Lancaster High School Boys and Girls swim team took first place in the Ohio Capital Conference – Buckeye Division.  Despite the challenges brought by the pandemic, the swim teams refused to give up on the 2021 season, and they finished the season with a win-loss ratio of 5-3.
"This was a crazy and challenging year with COVID-19.  Instead of having 2 meets a week during a season, we only had 4 in-person meets, so we offered Virtual dual or Inter squad meets every week to keep our kids in a racing mode," said head coach Axel Birnbrich.
This year's OCC Championships were canceled, however, coaches got together and held a virtual OCC Championship in which LHS took the lead.
"We ended up running "virtual meets" every week, where we would race at our facility against our own teammates and the clock. We would put out the availability to compare times with other schools virtually to try to make it a season," said LHS assistant swim coach, Kylee Hamilton said.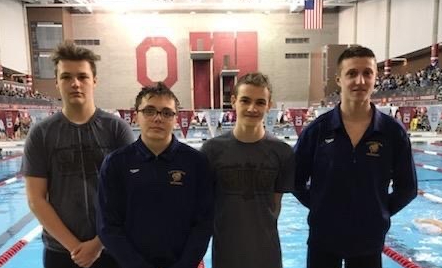 LHS junior Joshua Murdock said the challenges posed by COVID 19 did not stop him from improving as a student-athlete.
"We were still able to improve every day and made up for it in practice," Murdock said. "I was able to drop around 3 seconds on the 100 fly and all across the team people were dropping time. It was really great to see."
Senior Libby Garbrandt agreed with Murdock and praised her teammates for making improvements.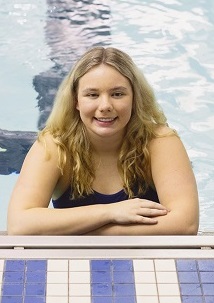 "Johnathan Pennington dropped 45 seconds in the 200 freestyle . . . Zach Kette dropped 5 seconds in his 100 freestyle . . . Colin Kelly dropped 10 seconds in his 200 free . . . and his 500 freestyle 20 seconds."
"At the sectional meet, Kyra Walling dropped 10 seconds in her 200 freestyle, and two in her 100 freestyle; Gracie Stuart dropped 8.5 seconds in her 200 freestyle, and a second in her 100 breaststroke; Drea Echard dropped a second in her 50 freestyle, and 1.5 seconds in her 100 backstroke; Addison (Ivery) Ross dropped 5 seconds in her 200 freestyle, and 7.5 in her 100 backstroke." Garbrandt said.
While all of the athletes on the swim team had improved and worked hard during the entire season, one student in particular obviously stood out to Coach Hamilton.
"I think everyone knows Mia Hensley to be a standout in our program, having made it to the state meet last year. She had a great season and ultimately decided to focus her post-season swimming on her goals with her Club team instead of going to Districts and trying to qualify for the state meet," said Hamilton.
"Mia is really team-oriented and didn't want to move on in the season without her teammates," Coach Hamilton said.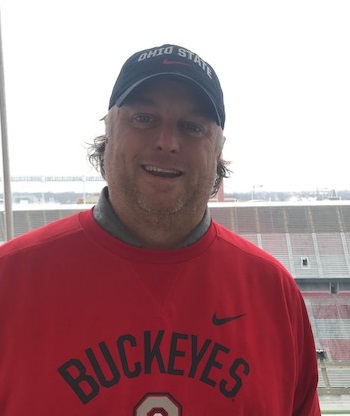 According to swim parent Kent Conklin, Hensley acquired a great achievement this year.
"On 1/15/2021,  her 17th birthday, Hensley broke the school record in the 200 IM by 3 seconds.  The previous record was established in 2003 at 2:34.48.  Hensley swam a 2:30.91 in finishing first." Conklin said.
Despite her high ranking, Hensley said she tries not to focus on her own achievements but chooses to praise her teammates instead for their accomplishments.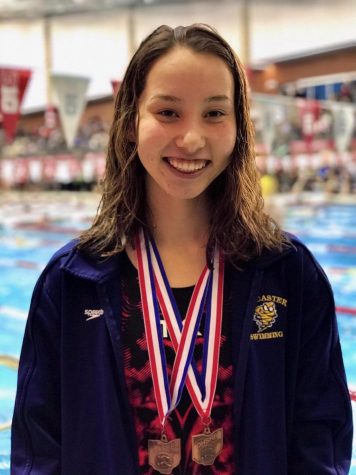 "The dynamics of our team are really great! Everyone is always supporting and cheering everyone on. Whenever I finish a race, I know I can rely on my teammates to congratulate me whether I've done good or bad," Hensley said.
"Over the years, my teammates have taught me to have fun. There is a time to be serious in swimming but it is important to enjoy every moment and have fun with my teammates."
This season may have been difficult, but the team stayed strong, improved, and, most importantly, had fun. 
"Next year we have some good freshmen coming in, some I will challenge swimmers to work hard during the off-season so we can be competitive in the District Championships," said coach Birnbrich.