Teens Charged for Murder
Victim's family offers forgiveness
The two teenagers will be tried as adults and have been charged with murder in the death of a 44-year-old Chillicothe photographer. Jaden Churchheus and Jaden Buckley, both 16, are accused of pushing a six-foot log off of a cliff near Old Man's Cave in the Hocking Hills area and striking Victoria Schafer, killing her. They have pleaded not guilty.
In addition to murder, the boys are also charged with an unclassified felony; involuntary manslaughter, a first-degree felony; and felonious assault, a second-degree felony. Schafer's family has offered the teens their forgiveness. Her eldest son, 19-year-old John Schafer spoke to the Dayton Daily News about how his mother would have forgiven the teenagers if the events leading up to her death were accidental.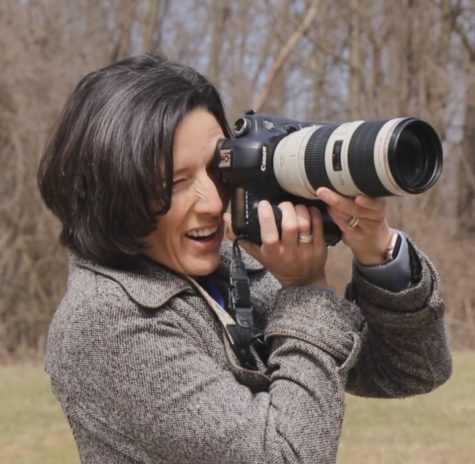 "If there is anybody that understands teenagers making mistakes, it's my mom and me," said Schafer.
"If it was truly just some kids that didn't know any better or were just being stupid kids, and not anything more than that, I think my mom would understand."
However, prosecutors say evidence at the scene suggested the falling section of the tree was not a natural occurrence.
"This is not an accident," said Hocking County Prosecutor Benjamin Fickel."This was not something that just, 'oop' just happened,"(NBC4).
In a recent court hearing, there was also testimony from a witness who was at Hocking Hills when this happened. The teen did not want her identity revealed but told investigators and the courtroom during the second pre-trial hearing that Churchheus was the one who pushed the log over. She claims she couldn't remember in the first pre-trial what she said and was then provided the transcript of what she told investigators (NBC4).
Another teen was reportedly at Hocking Hills at the time of the incident. She is invoking her Fifth Amendment right and will not testify. The defense claims that the teenagers did not intend to hurt anyone and simply wanted to know what sound the log would make when it hit the ground below the cliff.
"No one was meant to be harmed in the teen's action," said Ryan Shepler, defense attorney."It's possible that no one was underneath when the log was pushed until it unexpectedly changed course ricocheting, hitting Schafer."
Fickel argued that the teenagers should have known better than to push the log off of the cliff whether or not they meant harm. John Schafer said that he would like to attend court hearings and urge the judge not to give Buckley and Churchheus a severe punishment that would affect the rest of their lives.