November is National Native American Heritage month. The U.S. Census Bureau reports that more than two million United States citizens are Native American Indian (2020). This month, President Joe Biden issued a proclamation that honors Native Americans for their service. Eye of the Gale interviewed Native American Indian Hunter Yellow Thunder, a great grandson of Wakąjazi (Yellow Thunder) who was a Chief of the Ho-Chunk Nation. He is also the son of Morgan Yellow Thunder, an educational assistant at Lancaster High School and a graduate of LHS.
"I think the most beautiful aspects of my culture are the people and the history of the people. I am sure I could write pages on what I appreciate about my heritage, however, I will narrow it down to two; the story of my people and the resilience that not just the Ho-Chunk had but many other tribes as well had, without that resilience many of us would not be here today" he said.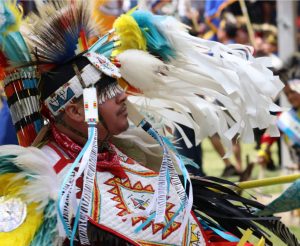 "What I find so interesting behind our history or story is that if you really read into depth about our people you will see that there are traditional references claiming we have always been here dating back to the Ice Ages. With a history spanning that many years back there must be so much to learn," said Yellow Thunder.
According to Yellow Thunder, of the clans that made up the Ho-Chunk Nation, Wakajazi belonged to the Thunderbird Clan and originally had a village along the Wisconsin River in the 1800's. Ho-chunk are "People of the Sacred Voice" and have territories in Wisconsin, Illinois, Minnesota, Missouri, and Iowa.
American history describes how Native American Indians were stripped of their lands centuries ago. The Sauk County Historical Society in Baraboo, Wisconsin claims that Chief Yellow Thunder was a key leader of the treaty-resisting faction that refused to move. He is known to have led disaffected bands of Ho-Chunk members who walked back to their ancestral homelands every time they were removed.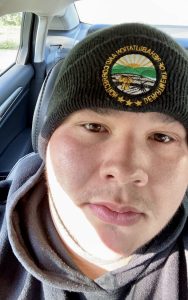 "For the rest of his life Yellow Thunder remained active in tribal affairs. In 1863 he was one of eight chiefs that met with Wisconsin Governor Edward Salomon to smoke the peace pipe and discuss relations. In 1849 he purchased forty acres of land north of Baraboo which made him a legal landowner. His "40" became a haven for other Ho-Chunk people. Chief Yellow Thunder died in 1874. Hunter Yellow Thunder said that the upcoming holidays remind him of the sacrifices of Native American Indians.
"I personally am not as traditional as I would like to be but I do attend occasionally what are known as Pow-Wows, sage ceremonies, I do wear my hair long, and do observe various days through out the year that have significant meaning to Native Americans such as the holiday coming up known as Thanksgiving that in the Native Community is often known as a Day of Mourning for the genocide of Native Americans in the United States. " said Yellow Thunder.
President Biden's recent proclamation states that Native American Indians "continue to steward so many of our great lands. Their contributions to science, humanities, arts, public service, and more have brought prosperity for all of us. Their diverse cultures and communities continue to thrive and lead us forward."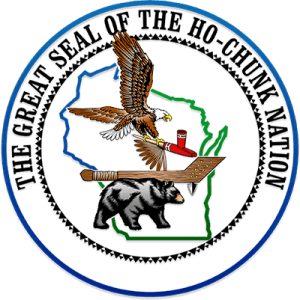 Yellow Thunder said that he believes that students are at a disadvantage to learning about culture in school because culture must be experienced, rather than simply taught. He said that one of the greatest challenges is that many people are not aware of the reality of what it means to be Native American and that people only learn about Natives by inaccurate portrayals on television or in Hollywood movies.
"Native American history is quickly fading away and that is devastating. Until one experiences something it is often difficult to truly understand what that thing is or means. I would like students to know that not only culture matters but, there are so many different cultures in the world today and we all should be mindful of one's culture and not pass judgment or make preconceived notions from an outside point of view," he said.