The Lancaster High School Golden Gales senior players took to the field for their last home game. The team went 5-6 this season with standout highlights that included beating Reynoldsburg for the first time since 2013 and winning 20-0 against New Albany for the first time ever. For the senior players, it was bittersweet.
Senior Dylan Decot reminisced about what he will miss the most about playing football in high school.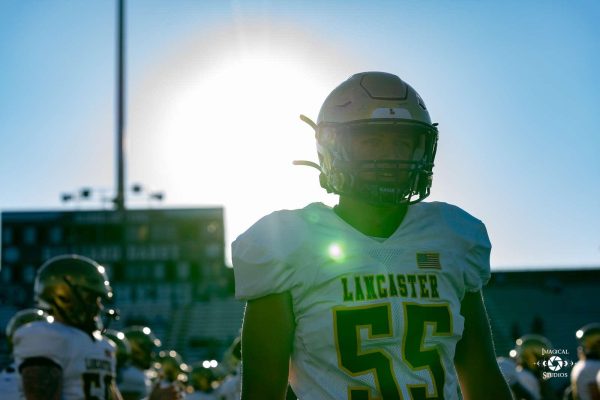 "What I will miss most about my high school athletic experience is the little moments between drills and plays. Every day, I look forward to the split seconds where I can crack a joke or mess around with someone during practice. Those are the moments where guys really get to know each other and have fun," said Decot.
Football offers players both mental and physical benefits, noted senior Brennen Heiber when he commented about his athletic experience as an offensive lineman.
"I'll never forget the feeling of being on Fulton field Friday night. I'll hands down miss playing the most, having something I can do every day and feel a little bit better about myself, something just to make me happy," said Heiber.
Coach Mont Goss had a few points to make about standout athletes this season.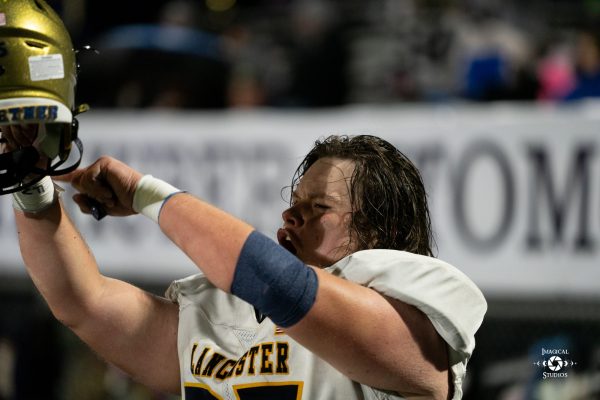 "Football is a team game. No individual can truly stand out on his own," said Goss.
Goss went on to say that the offensive line was much improved this year. Caden Hiettikko, Gavin Farmer, Seth Carson, Conner Christopher, Brennan Heiber, and Kam Griffith started every game and continued to get better as the season went on.
"This enabled us to have a very effective offensive attack. Cole Dickerson, Gunner Richards, and Xavier Goss all had strong statistical years. Dylan Bird proved to be a reliable receiver. On the defensive side, Gavin Smith led the team in tackles. Jackson Burke and Brendan Simcox provided many big plays and interceptions. In his first year as a starter, Dylan Decot had a solid year on the defensive line," he said.
"Probably one of the biggest weapons on the team was the kicking of JD Thomas. His ability to kick field goals, punt, and kickoff gave our team a significant advantage," said Goss.
The seniors are expected to be leaders on the team and mentor the younger athletes. LHS junior Seth Carson said that the seniors are role models.
"When you are a senior football player the lower classmen look up to you. This is a chance to have a great impact on their lives. I have connected with Brennen Heiber the most because he is beside me every play," said Carson.
The senior athletes may go on to play spring sports this year, but the stadium lights have dimmed on their final play on the LHS football field. Coach Goss reflected on the impressive effort the seniors put into their last season.
"I will miss their "never say die" spirit. These guys never stopped fighting until the final whistle. They were fun to coach, liked to goof around, but knew when to focus. One thing you can't question is their effort to win," said Goss.