The Lancaster High School girls' varsity field hockey team went 10-8 this season, scoring a record 35 goals. The team's last game was a tough battle against Worthington Kilborn in the Ohio Capital Conference. They went into overtime but fell short at 2-0 which put their hard and successful season to an end.
Although the Gales had a strong season, they experienced some obstacles along the way.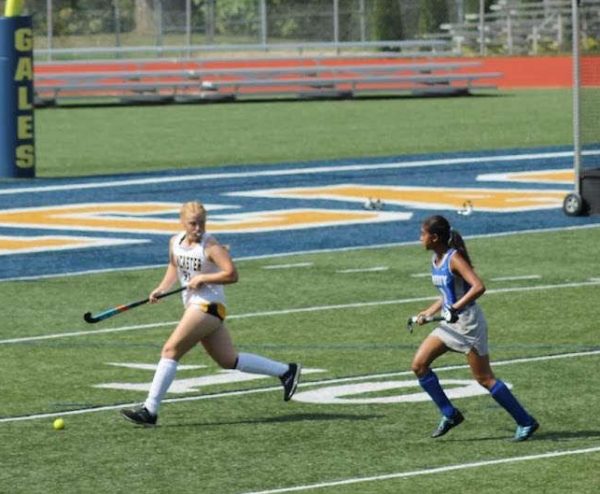 "We play in the Central Ohio field hockey league which has a lot of experienced players that play all year round. Our division always has a representative in the state tournament every year," said head coach Allison Kinniard.
Brianna Holt and Reese Poston revealed that their team's most significant challenge this season came during the OCC game against Worthington Kilbourne. Poston really emphasized on the importance of the team starting each game strong and communicating effectively on the field.
"The most challenging for me was stepping into a big leadership role. For the team it was coming out fast at the beginning of the game and communication on the field," she said.
Holt states that the OCC game against WKHS was one of the toughest challenges this season for the girl field hockey team.
"The biggest challenge we faced this year was our tough fight against Worthington Kilbourn for OCC's. We went into overtime against WKHS and played our hardest," she stated.
The girls' team dynamics were notably strong, as each athlete consistently showed up with the intentions of self-improvement and mutual growth. Poston mentioned that they all found enjoyment upon each other and worked together to make a fostering and supportive team environment.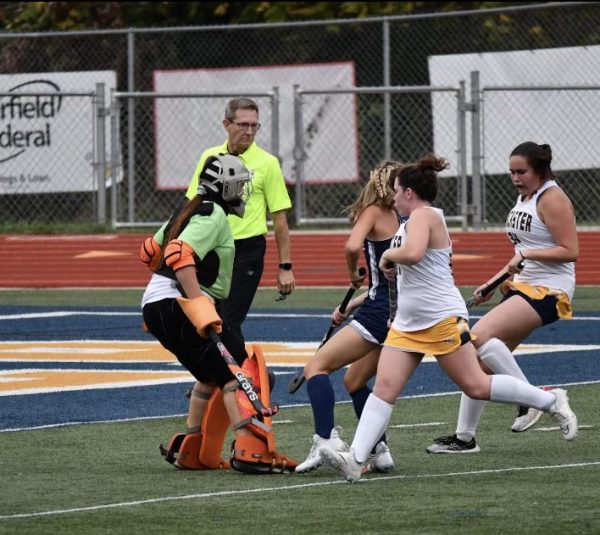 "The team dynamics were amazing. Everyone showed up everyday to improve and make the team better. We all had a lot of fun during the season. We all have very outgoing personalities that brought life to practices and games but we all knew when it was time to get serious," states Poston.
The team's prospects for the upcoming season looks promising, as they have a solid foundation in their current roster. Kinniard said that replacing senior leadership positions will be difficult. Consistent training, a strong sense of teamwork, and effective communication will be key factors in ensuring a successful next season.
The goal for next season is to have a winning record and we will have to work on replacing senior leadership positions that have been starters for three to four years now," states Kinniard.