Lancaster High School's girls' golf season has come to an end. The team improved as the season progressed. They had their best team match of the year during the third OCC Ohio Division Event. Then they followed that up with an impressive showing at the Olentangy Invitational, where they lowered their team score by almost twenty-five strokes. The story of this year's team is the camaraderie and the close-knit feel they had with each other.
¨For me the highlight is watching the continual progress of my golfers and how they get better as the year goes on. I liked the way that we meshed. We had some new girls, some returners and I really liked the way the team got along with each other,¨ Stedman said.
The girls' team had some new faces join the team this year. Coach Stedman emphasized the team's growth on and off the course this season.
¨Girls' golf is super competitive in the state of Ohio and especially in central Ohio. We have some really good golfers in our division. Credit to her (Aubrie Bibler) that she was able to earn honorable mention,¨ Stedman said.
Bibler, a junior, said she had many physical accomplishments this season but she also had to balance the mental side of golf, as well.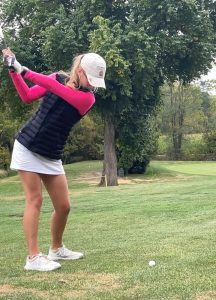 "My season highlights were definitely placing third as an individual in Logan's Invitational, taking medalist in more than half of our matches, and shooting career lows in both 9 and 18-hole matches. The most challenging part of golf for me is comparing myself to the collegiate players I am facing,¨ Bibler said.
Bibler also earned an honorable mention in the OCC Buckeye Division. Her efforts throughout the season set the tone for her teammates.
¨Aubrie Bibler and Molly Stedman really set the tone for us. They were my returning golfers and did things the right way,¨ Coach Stedman said.
Sophomore Molly Stedman said that some of the season highlights were the van rides with her teammates and that she shot a personal best of 46 at the Gales home course, Valley View Golf Course. Coach Stedman pointed out the importance of the van rides.
¨You kinda have to get to know each other. We usually drive an hour for a lot of our matches, so you get a chance to really get to know people,¨ he said.
Through their season, the girls have become closer as teammates. When needed the team encourages each other.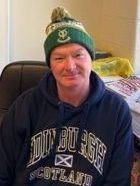 ¨The team has amazing chemistry! We are like sisters. We help each other up if one of us is having a bad day,¨ Bibler said.
Molly Stedman agreed with Bibler and said that a positive team dynamic is essential to the team's success.
¨Girls golf is a sisterhood. You should be there for your team's hardships and accomplishments. Having good team chemistry is important for golf because you have to have trust in your teammates to be there for you and not only on the golf course.¨
Coach Stedman has the privilege of coaching his daughter Molly. He said that their time together on the team flew by fast, but they value the experience.
"I am really fortunate; a lot of fathers do not get to spend as much time with their children. I definitely get to spend a lot of time with Molly and I enjoy every minute of it. Having a daughter on the team is very special,¨ Coach Stedman said.
Molly Stedman said that being a coach's kid makes her feel as though she should be a model for the other golfers.
¨Having my dad as a coach is a fun but challenging experience. For example, I get to be closer to him and spend more time with him, but something that is challenging is maintaining the expectation of being 'the coach's kid´.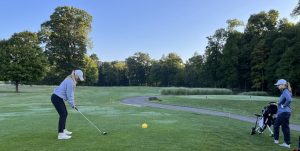 I have to be on my best behavior all the time so the other girls can look up to me and learn from what I do, and make sure I have the best attitude 100% of the time,¨ she said.
Looking forward, Bibler said she and the other athletes have high expectations for next season and hope to end the postseason drought of the last decade and a half.
¨My goal for next year is to place well in sectionals and invitationals. The girl's golf team has not made it out of sectionals or had an individual take home first place in an invitational in over 15 years,¨ Bibler said.