Ghoulish Gales, the traditional  Halloween event hosted by Lancaster High School clubs, was a festive night for trick or treaters Tuesday, October 24th. The annual event was free and a safe alternative for families who don't want their children to scour neighborhoods. LHS students, staff, and residents from the community attended and enjoyed receiving candy and participating in special activities.
Parent and LHS teacher Amanda Reliford brought her own child to the event and said she felt a sense of nostalgia.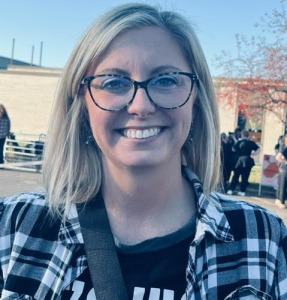 "I work here so a lot of my colleagues are here, all of my students are here, and it's great for my kid to see the building that I went to when I was a kid," said Reliford.
"My daughter's experience is one of excitement. As a parent, I'm happy that she gets excited every year about this– we've been going for three years," she said.
Parent Nicole Holdren also brought her daughter and was surprised by the number of people in attendance.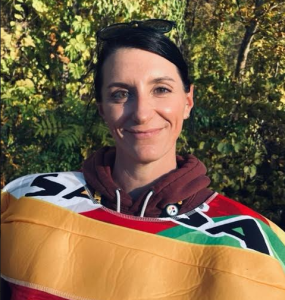 "It's fun and exciting, and there is lots of candy for the kids, so they'll definitely enjoy it. This is my second year joining this event and the first year was quite a shock. Way more people than I expected– I didn't think it was going to be such a big event, but it was great. Lots of people!" said Holdren.
Shane Hart, a teacher at Gorsuch West also attended Ghoulish Gales.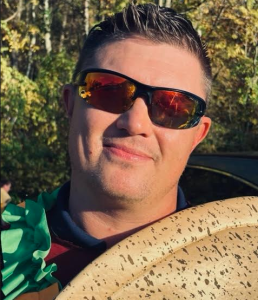 "We wanted to give back to some of the kids in our community. It's been great seeing a lot of cool costumes out here, having a fun time, and the weather is perfect," said Hart.
 Olivia Young, Spanish teacher at LHS even brought her dog, Bubs, to the event. 
"I just think it's important as a staff member to be involved in school functions, and I thought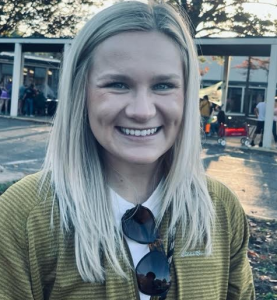 bringing my dog would be fun. It's my first year teaching here at Lancaster and I really wanna be in as many activities and festivities as I can. I didn't expect this many families to be here so it's been really impressive and just a really wholesome evening," said Young.
Parent Debbie Sherrick has been attending this event with her four high school students for the past six years and said she appreciates the positive environment.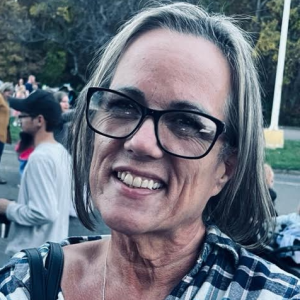 "They volunteer for each of the different groups. They love it. It's condensed, so you don't have to walk from house to house to house, and I feel safe. The high school students are treating the little ones nicely, they're in a good mood, and it's been a good experience," said Sherrick.
Teacher and coach, Corey Conn also took part in Ghoulish Gales and said he was impressed with the students who volunteered to present a well-run event.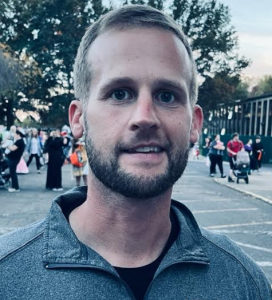 "A lot of my students are here volunteering, so it's nice to be able to see them in a new positive light, and bring the kids this tremendous amount of joy. My experience has been perfect, all groups have done a really nice job, and they're incredibly organized," said Conn.