Don't let the blonde hair, petite figure, and passion for the color pink fool you – Mattel's doll, Barbie is anything but a symbolic powderpuff today.  In fact, Barbie the movie, combined the iconic and historical feminine image with a powerful message that women can do anything they want to in a modern society. In the plot, Barbie, the main character, leaves her perfectly manicured life to live in the real world and experience the realities of society.
"I think one of the great things about the Barbie movie is that it shows how patriarchy (a society that gives preference to men and a very particular view of manhood) hurts both women AND men," said Lancaster High School teacher, Austin Baxter.
"The Kens are lonely and unfulfilled and in constant competition with each other. Patriarchy defines and limits the roles that everyone is supposed to take up in society, so no one wins in the end," he said.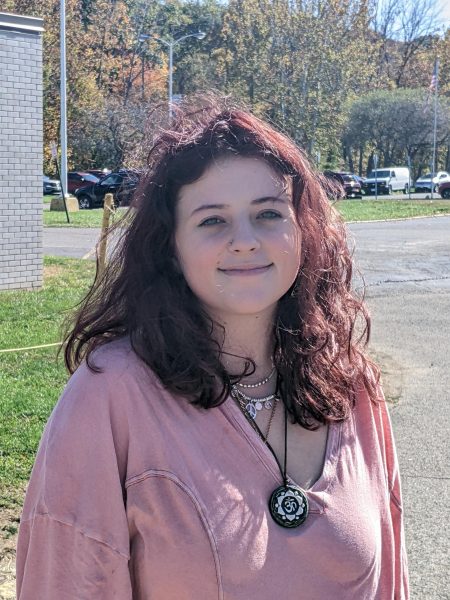 LHS sophomore, Abagail Hay said that the movie also focuses on the misconceptions of gender equality in the real world today.
"Sexism. I saw a lot of it for both genders, but the movie really portrayed how different we as people view what the ideal world would be like for women versus how it actually is," said Hay. 
LHS sophomore Lexie Lape gave kudos to how the message was delivered to the audience and took to heart the lesson she interpreted from the movie.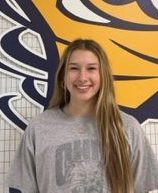 "I think it has a lot to do with feminism and inequality in general. I thought that it was very cool the way they portrayed it because they kept it to the point where kids can watch it but it has a deeper underlying message for the older people," she said.
LHS freshman Amberly Monson said the movie pointed out social issues that concern many students like her.
¨Some of the biggest social issues in the movie that I thought were important are not fitting in, having flaws, and being very disliked by a lot of people," said Monson.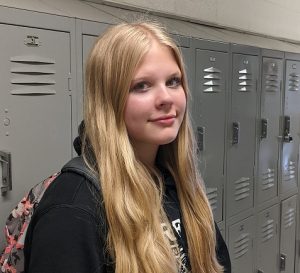 According to the BBC, Barbie's boyfriend, Ken, played by Ryan Gosling, demonstrates a message to the male audience.
"Ken comes along for the ride because his own existence depends on Barbie acknowledging him. Both discover harsh truths—and make new friends –along the road to enlightenment" (Lemire).
Through Ken's new growth and self-awareness, the Barbie movie reinforces the myth that there is pressure for men to behave a certain way, like certain things, and carry themselves a certain way.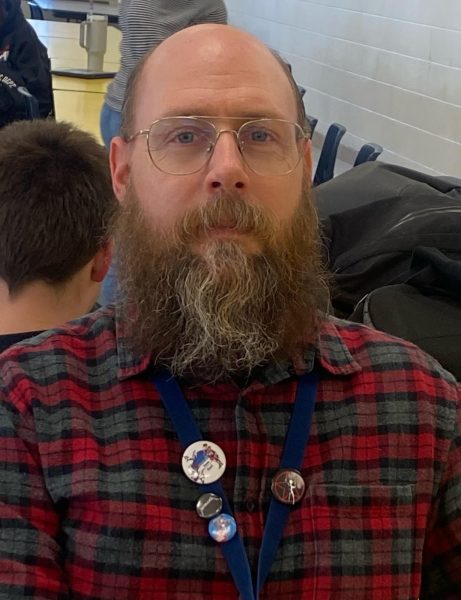 "I've never really fit that mold. So, I resonate with anything that challenges a traditional view of manhood or what it means to be a man,¨ said Baxter.
The greatest lesson that some movie-goers gleaned from the summer blockbuster film is that despite the traditional roles and expectations that society forces on people, one must strive to break the stereotypes and reach for their potential. 
"You have to step outside your own reality and see the bigger picture and that's something that Barbie had to do; that's something I try to do in my own life as well. I walked out knowing a little bit more about how to make the world a better place," said Lape.  
The Barbie movie also reveals truisms about the standards of being a woman and how hard it can be to exist in the real world as a woman. At one point, Barbie, played by Margot Robbie, wanders into a school and is confronted by a tween, Sasha, who lays into her calling her a ¨bimbo¨ (NBC News). Additionally, the topic of what society deems beautiful is questioned.
¨For me, the highlight of the movie was when Barbie traveled to the real world and she met an old woman. In that moment she realized beauty can be found anywhere. It was a very big turning point for Barbie when she realized she didn't have to be perfect to be happy. That scene was a huge staple and the true turning point of the story,¨  said Hay.  
In the movie, the character Barbie summed up an important message for all women.
¨You don't need to be perfect to be pretty," she said.
 ¨I relate to Barbie. Barbie's need to feel perfect all the time and the pressure that went along with it and how hard she tried to be perfect all the time, but in the end she embraced her aging and insecurities,¨ said Hay.