The Lancaster High School band hosted another successful mattress sale recently and they expect to have raised a couple thousand dollars from the sale.  This is the eighth year the band has participated in this fundraiser. Area residents came to the sale to try out products such as pillows, mattresses, adjustable frames, and movable bases. This important fundraiser has become a tradition at LHS. While customers are counting sheep as they enjoy a new mattress, the LHS Band will be counting their proceeds.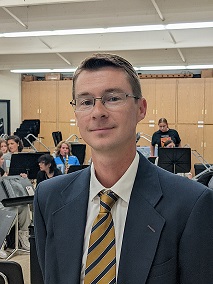 "The fundraiser can bring in anywhere from $2000-$4000. Each year fluctuates slightly, but it has always been a relatively consistent fundraiser for us. The mattress fundraiser has been gaining popularity in the central Ohio area over the past ten years or so," said Ben Factor, the LHS Band director. 
Many bands and athletic programs are now doing this in their communities. The concept is simple. Since approximately ten percent of the population purchase a mattress each year, there is always a large portion of the community that would be interested in getting a good mattress at a fair price and support their local school at the same time. The Lancaster band works with a company called Custom Fundraising Solutions to host the fundraiser which provides a substantial discount to customers who buy at the sale.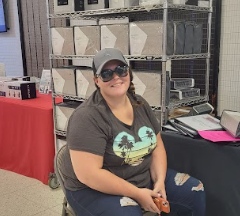 "I think it's very beneficial the fact that you are able to come in here and actually sit on a mattress and not look through a catalog, you get the personal experience between salesperson and customer," said Britney Welch, a customer at the sale who was downsizing from a queen to a full sized bed. 
Sometimes, choosing a mattress can be a real nightmare.  There's the size and materials to consider.  Twin, full, queen, king, California king?  All-foam or innerspring? Traditional metal coils? People know that a mattress can be an expensive purchase, but it is definitely necessary for good sleep and health. Because of this, it's probably one of those purchases that people put off. 
"When people in the community see that they can support the band program, it gives them a little extra motivation to take care of that purchase for themselves. They know they are supporting a good cause. Most people would prefer that as opposed to purchasing from a store." said Factor. 
Customers at the sale seemed to agree that they were motivated to support the fundraiser to help the band raise the funds they need, but also acknowledge that they appreciated the high quality of merchandise, too.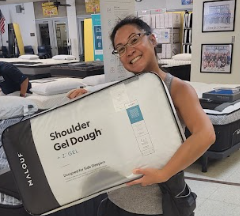 "Number one, I love the pillow, but also I want to support this band," said customer Maria Mowder. 
"For the band and the school, I think it also gives them an opportunity to see the process and to help benefit the community," said Welch.
 Factor summed up the reason he thinks that the annual mattress sale continues to be a solid fundraiser each year.
"Everyone has a circle of friends, family, and acquaintances. The band program from grade 6-12 is approximately 400 students. If each of those families spread the word to those they know, word can get out quickly and efficiently. We ask each family to tell ten people. Statistically, one of those ten will need a mattress this year," stated Factor.