How does she do it? Lately Taylor Swift has been in the news on a daily basis. First, her Eras Tour had stadiums physically rocking by stomping fans dancing to her music, and now it seems that her love life is making the headlines. When her 1989 Taylor's Version album drops on October 27th, will there be a love song dedicated to her new flame, Travis Kelce?
The Washington Post reiterated that "During the Sept. 24 game, Fox announcers gleefully dubbed the Swift-Kelce pairing as "the romance that we all need. It feels like it's right for America." The whole country may be subconsciously thinking of the "Lover" lyrics. Go ahead, and Google them. By showing up to cheer Kelce on during his pro football games recently, she appears to be going where he goes.
Research from The Washington Post says that due to Taylor's appearance at the Chiefs game, "not just in the spike in ticket sales midweek after news outlets reported that she would be at the game. Songs blasted out of speakers during parking lot tailgates…" which goes to show that even football fans support the Swift-Kelce relationship.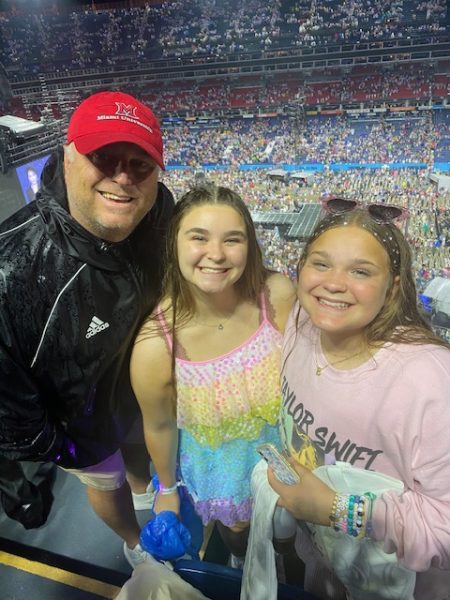 "Last night my wife and daughter wanted to watch Sunday Night Football for the first time ever. The NFL is gaining many more fans through this relationship" said LHS special needs teacher Kent Conklin.
Even with the latest publicity and giddiness over her love life, Swift fans anxiously await the Eras Tour movie set to debut on October 13th as her year-and-a-half-long Eras Tour around the world concludes. Why is Taylor Swift so loved and admired by fans? Lancaster High School staff and students expressed their thoughts about what makes her concerts so amazing.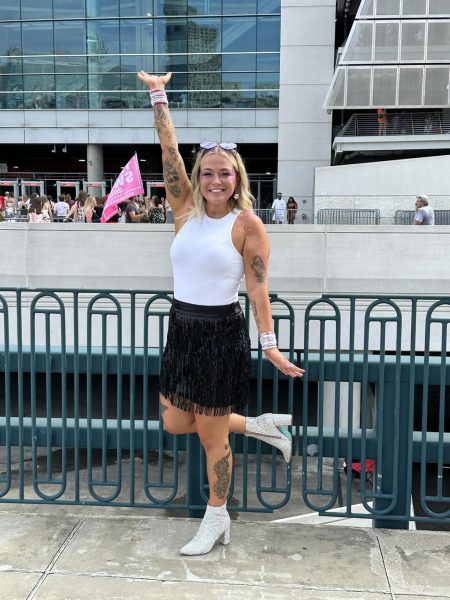 "Fourty-five straight songs with no breaks. It was truly amazing. No other show I have been to performs that many songs in a row" said Conklin.
LHS science teacher Brooke Cvetan said she was in awe of every part of the concert.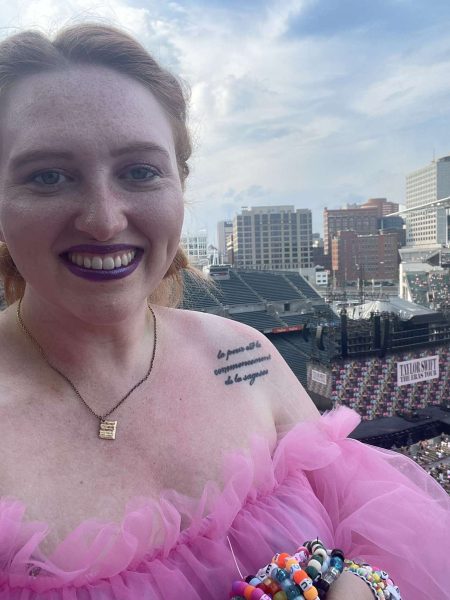 "Normally when artists play in concert, they sing their most popular songs from all albums. Taylor Swift gave each album its own 'section' of the show. Every section was wildly different," said Cvetan.
Many fans have such a strong love for Swift because they "grew up with her" such as LHS French teacher Madam Taylor.
"If you've grown up with her like I have, it's incredibly nostalgic and then it's even more exciting to hear songs from her last four albums that she didn't get a chance to tour for because of COVID. Despite being in a crowd of 70,000 people, you feel like she's performing for you," stated Taylor.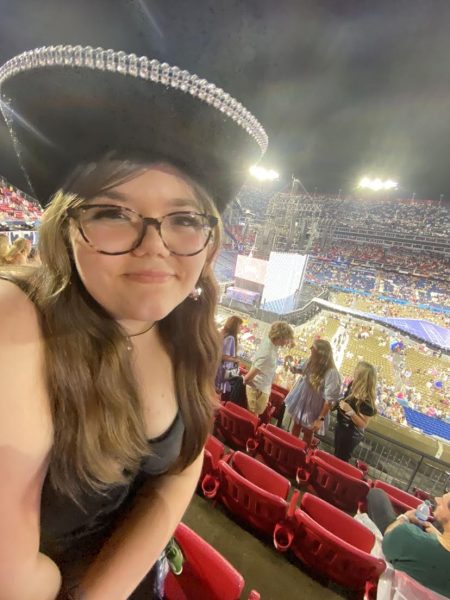 LHS senior Layla Clark also shared why Swift and her music have made an impact on her childhood."When I did dance, one of the routines was to never grow up and that was just always stuck around and feels like a happy part of my childhood," said Clark.