Daisy Jones & The Six
Miniseries inspires '70s style trends in music and fashion
They have their own website, new album, and were recently dubbed the world's biggest rock band to never exist by Billboard. Amazon Prime's new limited series, Daisy Jones & The Six, is a stylish adaptation of Taylor Jenkins Reid's novel. It tells the story of the fame, fun, and ultimately the fall of the fictional rock band. According to the New York Times, the series is based in part on the stormy history and nostalgic sounds of Fleetwood Mac (Hale). Furthermore, both Cosmopolitan and Glamour women's magazines credit the series for inspiring a resurgence of retro '70s fashion.
The show collaborated with women's clothing chain, Free People, for a Daisy Jones-inspired collection that pays homage to the classic styles of '70s hippie fashion.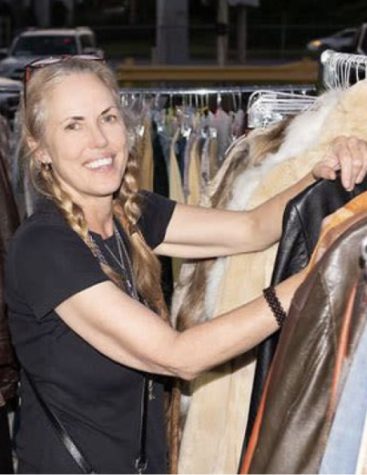 An interview with Denise Wingate, costume designer on Daisy Jones & The Six is posted on the Free People clothing website.  Wingate said that she researched and shopped a wide range of sources to create costumes for the TV series (Free People).
"There are so many different fashion inspirations from that period: classic rock, boho, hippie looks, glam rock, and psychedelic vibes. I sourced things online and hit the flea markets every single weekend for a year looking for amazing pieces," she said.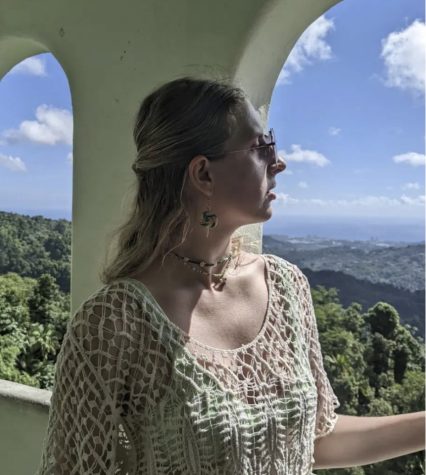 LHS senior Karina Leach said she is also inspired by the resurgence of '70s music and fashion.
"I'm really glad that '70s music and style is going to be normalized this summer because I've always loved it," Leach said. 
"I can't wait to see floral prints and bell bottoms make a comeback!"
Vogue magazine wrote that the release of the series has brought the retro look into "the forefront and that fans are clamoring to be hippie luxe '70s girls again" (Blair). LHS junior Anastacia Wickiser related what she is anticipating about this revival.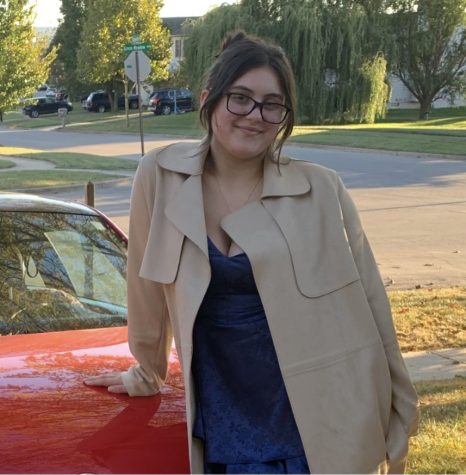 "Popularizing '70s fashion is going to make it so much more accessible. Shopping for vintage can be expensive so I'm eager to get the clothes without the high price. I hope that the clothes bring with them the fighting spirit that everybody seemed to have. We need that unity again for social conflicts today," Wickiser explained.
Elvis Presley's granddaughter, Riley Keough plays the role of Daisy. She and the other actors in the fictional band actually sing and play instruments.  The Guardian wrote that the cast put in months of work with vocal coaches. The Six's songs were created through collaborations with Grammy award-winning producer Blake Mills and musicians such as Phoebe Bridgers, Marcus Mumford, and Jackson Browne (Mangan). 
The '70s was a cool decade of peace, love, and groovy music.  The fact that her hit novel about the make-believe band has inspired a resurgence of the '70s era is a highlight in the author's career.
"I love mythologizing a band, if I could do it 17 more times I would. I absolutely love it, it's been the joy of my career to find this little pocket of storytelling" (Martin).