Emotionally Intelligent
Bluey cartoon teaches life lessons to all ages
Although it's a kid's show, the Australian TV series Bluey has caught the attention of both parents and children. Now streaming on Disney+, Bluey speaks to that little kid deep down inside the cynical and overstressed adult. The reason adults are watching the show is that it communicates messages that appeal to the adult viewers' emotions and what they can learn about parenting.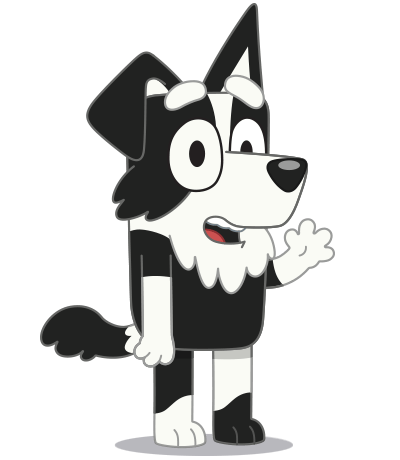 In an interview with NPR, Kathryn VanArendonk, a critic for Vulture and New York Magazine said that the show's content addresses emotional intelligence.
"Thinking about others, sharing, collaborating, making time for the people, or, in this case, dogs, that you love. It's also notably not just imparting lessons to kids. "Bluey" has just as much to say to the parents watching at home," said VanArendonk.
Lancaster resident Dosha Moss is a mother to three-year-old Aurora. She said the popular TV show provides excellent role models for family relationships.
"As an adult that loves the show just as much as my child, I've found it to be very therapeutic. It shows healthy and realistic relationships with adults and children that I think most people aren't used to and may not have had in their upbringings" said Moss.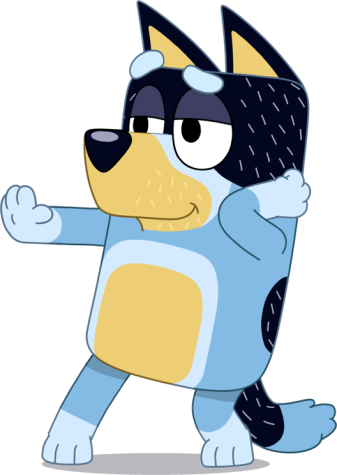 The TV series centers around a family of four human-like dogs. Bluey is six-years-old going on sixty and her little sister, Bingo is her four-year-old sidekick. There's of course mum and dad, too. Each episode features a life lesson with a bit of an under-the-breath message that adults can relate to but that the youngest children would not understand. For example, in one episode, mum and dad wake up with a hangover but still have to get up and take care of the kids and house.
One of the messages viewers can derive from this episode is not to feel guilty about taking a nap and resting once in a while despite the dishes in the kitchen sink.
Read the quotes of LHS parents and grandparents who explain what makes the Bluey TV cartoon so worthwhile to watch.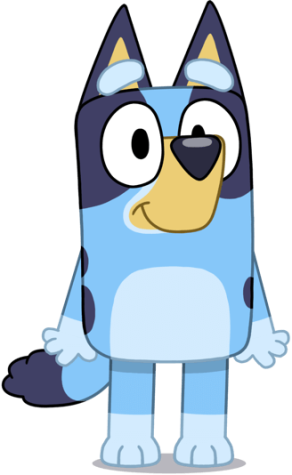 "Each episode has a moral and is really funny. The parents in the cartoon are great at modeling empathy, problem-solving, and listening to their children." – Doug Rittmeyer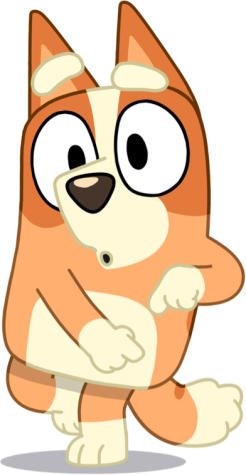 "As a parent, I love that it is a good show with lessons throughout each  episode." – Leslie Whelan
"Cartoons of my era were always focused on male characters like the Smurfs. The overall feeling I get from Bluey is positive." – Theresa Thomas
"The adult characters perpetually referenced as growing up in the '80s provide lots of relatable laughs for adult viewers." – Shannon Fish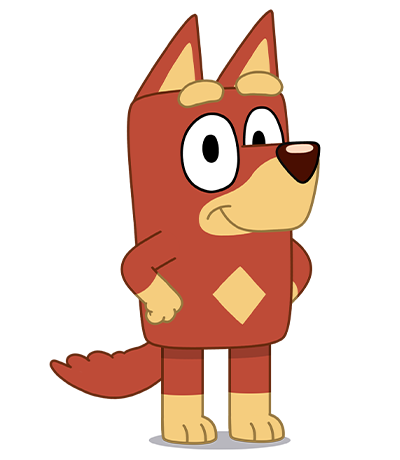 "It is amazing! One of my daughter's favorite shows. My wife and I also enjoy the show and quote it all of the time."- Sean Reiber
"It is the best show on television!!! I love the messages it teaches not only the children but the parents, too! I <3 Bluey!" – Jennifer McKinney