Solid Landing
LHS girls gymnastics place at OCC competition
The Lancaster High School gymnastics team had a great season finishing fourth overall in the OCCs. The girls won first place overall at their first competition of the season earning the highest score in the past three years. Gymnastics coach Jennifer Snider recognized several athletes who significantly contributed to the team's success.
"Freshman Lexie Lape really showed up for our team this year.  You can see based on the results above that she was our points leader.  Our team really benefited as a whole from Lape.  She worked hard, always trying to increase her start values, asking good questions, and helping the other girls.  Lape received the Sportsmanship-Ethics-Integrity award at our District meet for Lancaster," said Snider.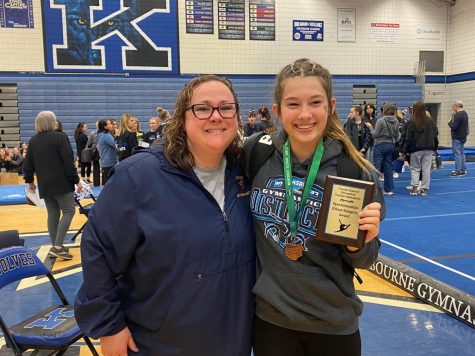 Snider praised freshman Laurel Heetland for the most improvement and growth during this high school season.
"She was a rock for the team on the hardest event balance beam," said coach Snider. 
LHS juniors Morgan Whitlatch and Sydne Wood were mentioned as true standouts this season.
"Morgan is a real tough competitor. She's got the mental toughness that you need for this sport. Sydne Wood was far and away the most consistent. She was consistent in performance at competitions & in attendance for practices," said Snider.
In addition to the season highlights, LHS senior Brooke Ehorn said she tried to lead the team by example.
" Not only was I the only senior, but I was also the team captain this year. I made it a priority to set a good example for the girls younger than me by working hard at practice, cheering on our team whenever I could, and trying to keep a good team atmosphere," stated Ehorn.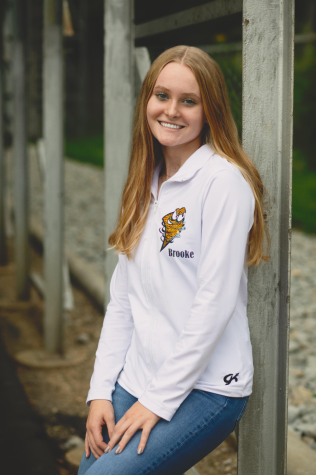 Reflecting back over the season, her team said Ehorn's leadership on the gymnastics team had a positive impact on the athletes.
"She helped to keep the team grounded and focused. She led by example, always," said Snider.
"I absolutely loved our senior and team captain Brooke Ehorn. She was a leader for our team and did an amazing job throughout the season as a teammate and leader," said Lape.
"Brooke Ehorn was a wonderful role model in academics and gymnastics," echoed Heetland.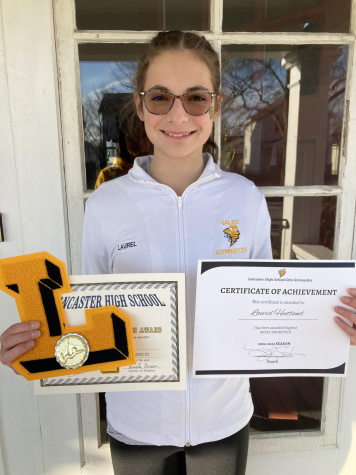 Clearly, there is a strong and positive dynamic between the gymnasts and their coach which was reflected by their success this year.
"This group likes to have fun. They are a hard-working group that enjoys each other.  Truly a team, always supporting one another," said Snider. 
"Our coach Jen goes above and beyond doing everything she can for us. Without her, none of this would be possible and I am very grateful to have her volunteering her time to make this program the best it can be," said Ehorn.
What's next for the gymnastics team? Heetland said that there is always more to work on and more goals to work toward.
" My goal for next year is to complete a double wolf turn on both beam and floor and continue to improve my skills on all events," said Heetland.