Lancaster Legends
New additions to the Athletic Wall of Honor
Seven new inductees were introduced into the Gary Mauller LHS Hall of Fame in the 2022 – 2023 school year. All seven individuals created their own successful paths to achieve this status. The LHS Hall of Fame was created in 1992 and currently has over 75 members. The purpose of the Hall of Fame is to recognize former LHS students who have brought honor to themselves and LHS.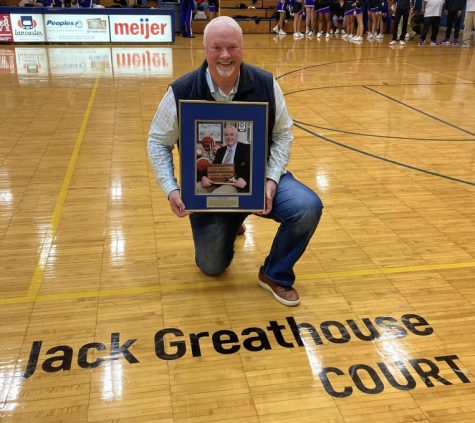 The LHS basketball court is now named after the winningest head coach in LHS basketball history, Jack Greathouse. Coach Greathouse totaled 224 wins during his time at the helm. Greathouse said he will always remember coaching at LHS. 
"Coaching is the one thing that brings me back to my center. Coaching at LHS was very special," he remarked.
Greg Cave earned many accolades during his time as a Gale. He was the Ohio High School Coaches Association Player of the Year in 1991 for basketball. Cave went on to play college basketball for UNC Wilmington. He said that leading the 1991 LHS basketball team to an outstanding feat he will always remember.
"Taking our teammates to the Final Four built a bond with teammates," said Cave.
Steve Poston was a multi-sport athlete in high school, playing football and basketball for the Gales. Poston had 21 career interceptions which is the LHS record. He was also a two-year varsity letterman in basketball. Poston said he learned many life lessons and a strong work ethic from his coaches and teammates during his time as a Gale. 
"The way to compete and work hard, that's why I get up every day," he said.
Billy Burke is the all-time leading tackler at LHS for the football program and graduated in 1995. He went on to play college football for the Akron Zips. Burke made special connections during his high school athletic career. 
"The friendships I made in athletics went way above and beyond," he said.
Bryan Bowdish was also a multi-sport athlete in football and basketball. Bowdish was a team captain in both sports. During his basketball career, Bowdish was not afraid to get his teammates involved, dishing out 195 career assists and 104 career steals to go with it. In football, Bowdish got into the end zone fifteen times wearing the blue and gold. Bowdish continued his football career at Army in West Point and earned the Army Football Ranger Award for Leadership.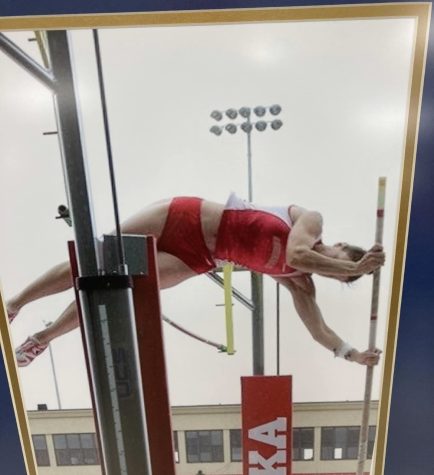 Alysha Gossel Curry was high school's 2003 Ohio State Pole Vault Champion. She went on to break pole vaulting records at Otterbein University, vaulting twelve feet. Being a Gale was special for Curry. 
"Competing with your teammates, being a Gale was an honor," she said.
Erica Campbell Goss was a track and soccer star for the Gales. She was a four-time first-team All-OCC athlete in both sports. In 2015, Goss received the Lancaster Eagle-Gazette Soccer Player of the Year. She is number one on the all-time list for goals scored with 70. Goss picked up where she left off in high school at Heidelberg University, being named to the Heidelberg Women's Soccer All-Decade Team.
The 2022-2023 LHS Athletic Wall of Honor members will always be a part of the school's history.