BookTok
TikTok's impact on reading and book sales
In 2022, books written by romance author Colleen Hoover outsold the Bible by at least three million units, according to Rolling Stone. TikTok may have had something to do with that. Videos tagged #booktok on TikTok have been viewed over 110 billion times. BookTok is a community on TikTok in which users make videos about book recommendations, hauls, and reviews. 
BookTok has also had an impact on bookstores and book sales. According to Forbes, Barnes & Noble's website has a section dedicated to books that have gained popularity on the app (McMillen). Barnes & Noble also had a fourteen percent increase in book sales in 2020, the year BookTok became popular (McMillen). 
BookTok has also helped older books gain popularity. According to Publishers Weekly, the 2017 novel They Both Die at the End by Adam Silvera, 2015's Six of Crows by Leigh Bardugo, and Victoria Aveyard's Red Queen series, which was also released in 2015, have all gained popularity and multiple new printings due to BookTok (O'Sullivan).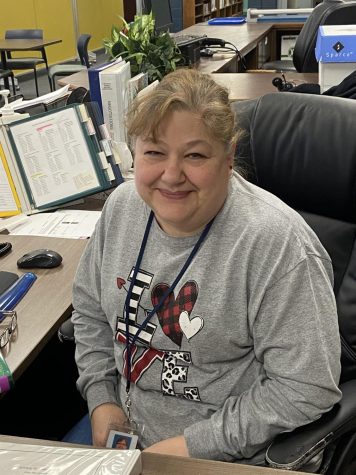 LHS librarian Maria McDaniel believes that BookTok is a good way to spread the word about reading.
"Any way you can spread the word to get anybody interested in books is awesome," she said. "I love the fact that TikTok has book suggestions and everything."
LHS sophomore Adelaine Rodenbaugh said her reading habits before she discovered BookTok were almost nonexistent.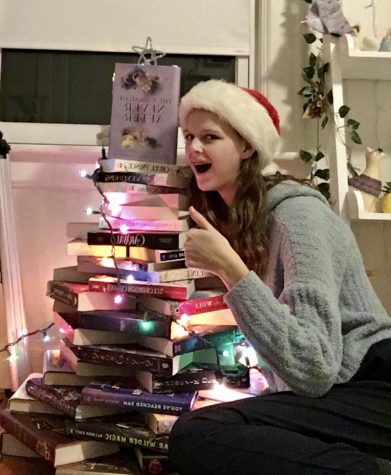 "When I was in seventh grade, I had decided I wanted to start reading more," she said. "I originally found out about BookTok through Pinterest, and then a few months later I joined the app. Before middle school, I had always enjoyed reading, but I could never keep up with what I was reading and struggled to finish a book no matter how hard I tried."
Rodenbaugh says that BookTok has changed her reading habits for the better.
"BookTok really helped recommend books that interested me and kept me engaged. Once I was more involved in the community, I felt like I kept reading more and more and tried different methods of reading, like annotating with tabs."
McDaniel's favorite part of BookTok is that it's on a platform that is really popular with teenagers.
"It shows other kids that reading is not uncool," she said.
Rodenbaugh's favorite thing about BookTok is that people have a comfortable space to talk about books and reading.
"It doesn't matter if you're a creator or just an observer; the community will welcome you, and there's always a place for you to go," she said. 
McDaniel thinks that BookTok has made a positive impact on teens.
"I know I have seen articles, seen comments and stuff, and heard people talk about books they saw on it that they would like to read, so I think it is making a positive impact on getting people to read that might not have read otherwise."
Rodenbaugh also believes that BookTok has made a positive impact on teens. 
"Reading is a great way to learn about the world, and thanks to bookish social media, I think it's easier to access," she said. "I never would have started reading again if it wasn't for BookTok."