Living the Dream
Lancaster small business owners optimistic
According to the U.S. Small Business Administration, 66% of small business owners interviewed said that they expect their revenue to increase and more than half plan to expand their business in 2023.  That's great news for small business owners in Lancaster. Three different business owners interviewed recently said that owning a small business and becoming their own boss was a dream come true.
Ashley Gatwood is the owner of The Changin' Station, a consignment shop in Lancaster.
"This store was a dream I had for over ten years before it became a reality. I had enjoyed shopping in stores like ours and I had enjoyed working and managing in retail prior to having children. So I thought that opening a business like ours would be a great adventure," said Gatwood
The Changin' Station opened on October 12, 2020, and is a children's resale and consignment store that offers gently used clothing for juniors, women's, and men's sizes.  They also provided baby clothes, equipment, and furniture. To support the community, The Changin' Station created Project Warmth.
"We believe that everyone deserves to have a winter coat. All year long we take in new and gently used coats as a donation. November through March we give out coats to anyone who needs one," said Gatwood
"Last winter we gave away almost 500 coats. We were not able to do this alone. We had a couple of different churches who did coat drives for us and customers went out and collected coats to donate."
Cassie Draper, the owner of Zoetic Connections (formerly known as Gemini´s Gems and Creations) said her life goal was to be the owner of a small business.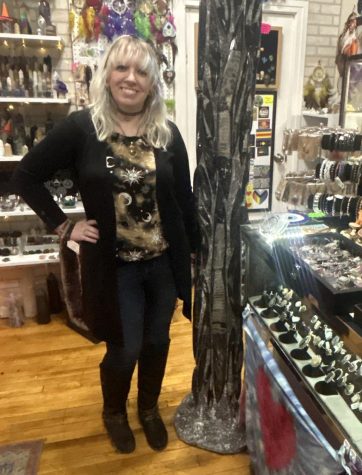 "It's been my dream since I was sixteen to have a shop so I decided to finally make that dream come true when I was thirty-five," she said.
Described as a metaphysical shop, Draper, opened Zoetic Connections, which sells a variety of unique crystals, incense, decorations, jewelry, local art, tapestries, handmade items, and such. Draper, who previously worked in healthcare and for FedEx before opening her shop in 2021, said it's important to be optimistic when making the decision to open a small business.
"It was very hard but if you set your mind to something you can do it," she said.
Draper said she has plans to build her business in the near future by expanding or possibly finding a larger space to provide services such as yoga and reiki.
The owner of the Paperback Exchange, now called the Epilogue Bookery, took over the long-time bookstore in downtown Lancaster a few years ago from the previous owner.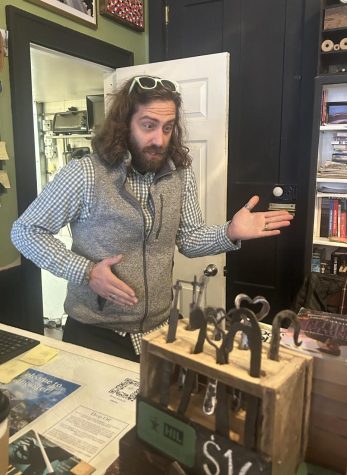 "I grew up with her son, we graduated high school together. She was the first person who got me introduced to adult novels. I would play with the cats, buy books and help her with little projects," said Nicholas Hood.
Before becoming a small business owner, Hood was in construction.  Now he is also a partner in the restaurant business. He described the goals he has for the bookstore. 
"First goal is to finish our remodel. We are doing it out of our own pocket with the budget that we have but we really want to make sure we have a space for people to hang out, not just book sales. We would love to add some sort of cafe consumable item at some time," he said.