When in Europe . . .
LHS senior goes international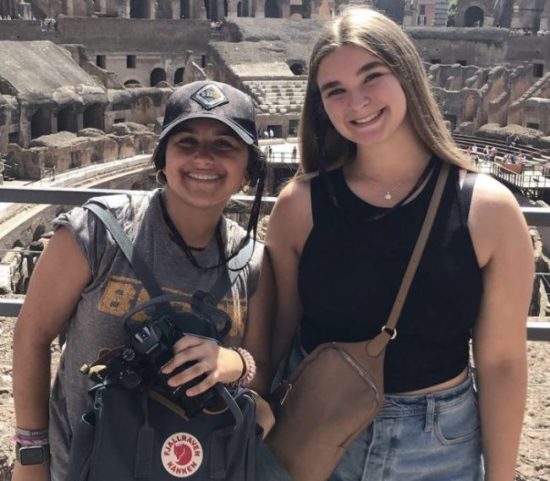 Traveling may be the best way to learn about the world. Caroline Conklin, a senior at Lancaster High School, recently traveled to three foreign countries including Greece, Italy, and France in less than a month's time. The life-changing trip for Conklin presented her with a life-experience to learn about other cultures, architecture, and people.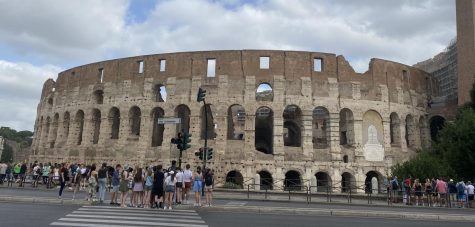 "The opportunity to go away for nineteen days and run around Europe is something very few people get to do and I figured now was as good a time as any to do it," she explained. 
One specific moment listening to a musician on a street on her first night in Italy is something Conklin said was especially inspiring. She described hearing a man play pop music in the classical style on his electric guitar in a square in the middle of town, a few blocks away from her hotel. Her group sat for hours to listen to him play.
"It was one of the most memorable moments in my life and it's hard to translate it into words but it was just an incredible experience," said Conklin.
"Everything felt so surreal at that moment and that was when it kind of clicked that I was actually in Europe and that this was actually happening," she said.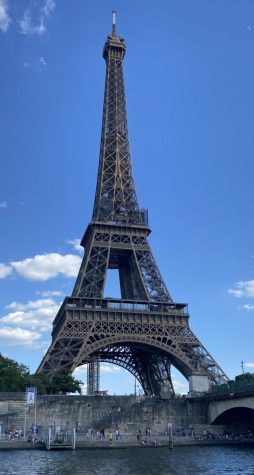 This once-in-a-lifetime trip was sponsored by The Global Citizen Program, an international student travel program designed for middle, high school, and college students. The program offers worldwide trips during the summer months. 
Conklin's parents were supportive of her decision to travel internationally.
 "They were super excited on the days leading up to my departure and I think they were sad to see me leave for that long but they knew I'd have the experience of a lifetime," said Conklin.
Traveling abroad provides students with opportunities to experience the lifestyle, culture, and traditions of a foreign country up close, and studying abroad in high school is also good for students to develop cultural and interpersonal skills (Education First.edu 2022).
Conklin said that her tour group spent a good amount of time in each of the three European countries, visiting the larger cities, making short stops in small country towns, and rural areas, and really getting a feel for the country. While traveling, Conklin noted some facets that are distinctly different in the United States. 
"Those countries, for the most part, are a lot cleaner. They were different styles of architecture and each one was unique as opposed to the very uniform and plain buildings here," she said.
One of the most notable differences between France, Italy, and Greece, compared to America, was the number of gardens and plant life.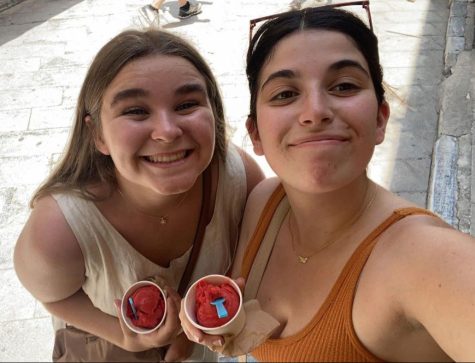 "There were trees and plants and flowers everywhere. Everywhere you looked there was something green." 
Conklin describes what it was like conversing with people from different countries and what it was like meeting them and interacting with them.
"The people in Europe were very kind and most of them spoke enough English so we could communicate pretty easily," stated Conklin.
One of the most interesting parts of the trip for Conklin was meeting new people, especially a girl named Lou whom she befriended during her trip.