Mathias Takes a Final Bow
LHS history and drama teacher to retire
Lancaster High School history and drama teacher Stephen Mathias has worked for Lancaster City Schools for more than three decades. Currently, he is the head honcho in the drama department. But all good things eventually come to an end, so Mathias will retire at the end of the school year.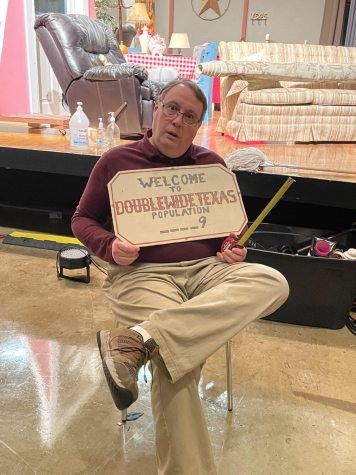 "Over the years much has changed.  The students and staff ebb and flow in and out of LHS. Over the last 34 years I have had the pleasure of being a part of this process," said Mathias.
Cindy Cupeles, staff at LHS has worked as the Lancaster High School Drama producer and has worked beside Mathias for a long time.
"Mathias has personal experience in all the fields of drama so that alone is priceless but he has also sacrificed a lot of personal time in order to go above and beyond the expectations for a high school performance," she said.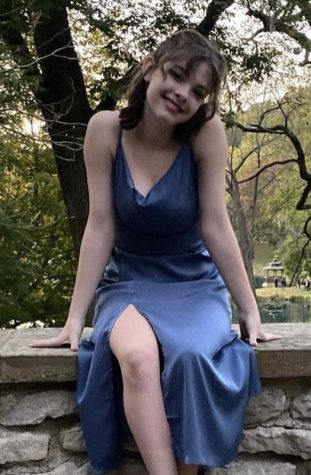 Avery Hullinger, a senior at LHS stated that Mathias's direction of the drama club and its many productions have had a lasting impact on students.
"Mathias's direction has helped me improve a lot with my acting. He knows what he wants
and what all you can do, so he pushes you further than you think you can. He helps me improve with every performance I do," said Hullinger.
Mathias set a  precedent for LHS productions. He strived for quality and pushed his students to be the best they could, creating high expectations from the community. 
"Theatre is a complex art form that with a certain vision, and cooperative help from many others, creates, performs, and teaches humans what it means to be human," Mathias said.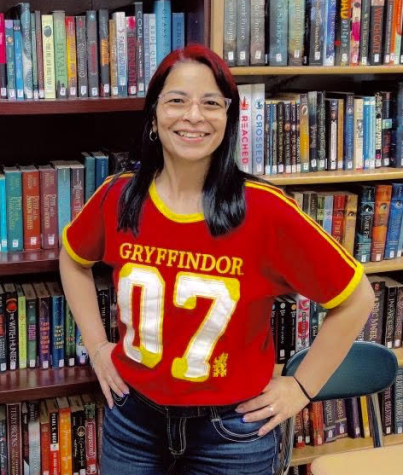 "They expect a well-built set with details and not just a few props. They expect the singing and acting to be exceptional or at the least, good. They expect his plays to have some form of humor that many people don't get though we all love to try," Cupeles added.
"I will always remember the pep talks he gives us before performances. He holds such pride in all of us and it shows. During these moments we're all so vulnerable knowing that all of our hard work and effort are too soon to be over and he always makes sure we know how proud we should be of ourselves and our performances," Hullinger said.
Mathias had been exposed to the arts from a young age, and it had always been in his life since then.
"My mother was very much into music and the arts.  My sister was also involved and we attended many choir-type concerts that she was in.  There is an eleven-year age difference between us.  My father had died when I was four so my family became very tight," Mathias said.
The influence that Mathias' mother had on his life shines through his occupation and love for his craft. 
"My mother was an educator and I decided that I wanted to be a teacher while obtaining my second degree at OSU.  You just know sometimes, almost guided there by some unforeseen force," Mathias said. 
"To perform and be a part of it creates a power that is hard to describe. It makes you feel and emote concepts that seem impossible with ease and joy. A life without music is dark and void," Mathias said. 
In his final thoughts, Mathias gave this advice to anyone who has a love for music and the arts. 
"I would tell those who pursue these artistic things that you have worth. You are vital and necessary to keep humanity growing.  The ability to make humanity look at itself and find the flaws that make us shine. And the flaws make us ugly". 
Mathias' contribution to the Lancaster High School Drama Department has left a lasting effect on the community. He pushes his students to succeed and has left an impact on all of his students