250 Plates Event Helps Fairfield County
Local farmers and restaurants serve community
More than $31,000 was raised at the annual 250 plates event on September 25th held at the Bank Alley in downtown Lancaster.  Hundreds of Fairfield County citizens attended to enjoy locally-sourced food, drink, and live music. The revenue generated from the event will benefit community outreach agencies throughout the county, including the Keller Market House and food pantries, in Lancaster and throughout the county.  A team of volunteers consisting of Fairfield County community members and students of Lancaster High School, including the LHS baseball team, Key Club, and Culinary Arts program volunteered to aid in the setup, meal service, and clean-up processes of the event. 
Executive Director of Destination Downtown Lancaster, Amanda Everrit, had this to say on the importance of the event to Lancaster and surrounding communities.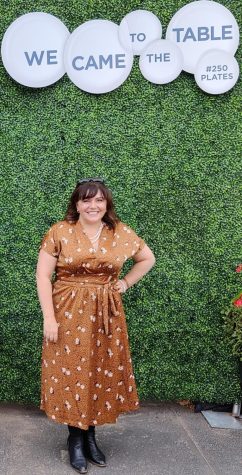 "This is important on a lot of different levels," said Everrit. "It's a partnership event, that celebrates our rich agricultural culture, because we have so many farmers, growers, producers, right here in our region, and taking those fresh farm-grown products and turning them into beautiful meals curated by local chefs throughout the downtown, those restaurants, working together to bring all of these different community members to the table to fundraise or to fund Fairfield county food pantries." 
The Keller Market house provides various services, such as a year-round indoor marketplace, a vast selection of locally grown products, handmade goods, and other products, goods, and services. 
"The Money gets split between Fairfield county food pantries and the nonprofit Keller Market House, and that is the year-round local indoor farmers market," said Everrit.
All of the organizations involved handle food distribution to those whose next meal is uncertain, other forms of community outreach, and various other services essential to the community of Lancaster. 
Lancaster High School did its part to participate in 250 Plates and give back to the community.  Hayden Brothers, a junior in the LHS Culinary Arts program, explained why he chose to volunteer.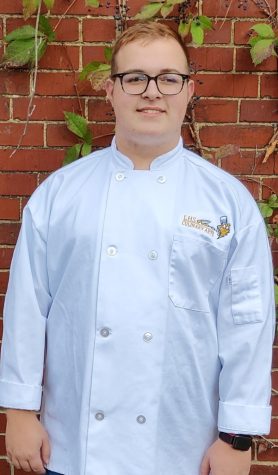 "I decided to volunteer for this event so that I could help my community, and give back to the place I grew up," said Brothers.
The culinary volunteers' duties included delivering food from a local restaurant to the tables of all 312 in attendance and waiting tables throughout the duration of the multi-course event. Key Club and the school's baseball team performed numerous setup duties, such as erecting tables.
The money raised at the event will be of great importance as times go on, for according to feedingamerica.org, over 53 million people have visited food banks in the last year, pointing to the vast increase in need for them and the vital services they offer to families in need.  Everrit said the timing of the event is purposeful.
"We do this in September because it is hunger action month," explained Everrit. "And we want to make sure that every family within Fairfield County gets to come to the table and enjoy a nutritious, delicious meal."