Welcome to the Family
New educators join the LHS staff
LHS has a number of new educators this school year. Some teachers who taught at other schools in the Lancaster City School District transferred to the high school while others are just beginning their teaching careers. English teacher Molly DiTomasso and French teacher Allory Taylor were very excited to transfer to Lancaster High School.
" I was impressed by the variety of clubs and extracurriculars that are offered and was interested in teaching students with such a wide range of skills and interests," said Taylor.
It is important for not only students to feel welcome at school but teachers as well. One way to encourage this is for teachers and students to form positive student-teacher relationships. Molly DiTomasso said that recognizing and connecting with past students from her previous school helped her feel at home at LHS.
"The best thing has been seeing former students. Each time someone says hi in the hallway and seems excited to see me again feels very welcoming," she said.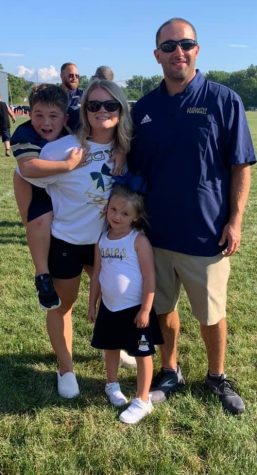 The new LHS teachers have been focusing their efforts on making their students feel safe and comfortable in class. This is essential because some students don't feel they have an outlet to express themselves and feel safe to be themselves.
Allory Taylor said that she believes that teachers should be authentic and genuine with their students.
" I like to be completely myself with students and I think that makes it a lot easier to form relationships. I hope that by being real and treating students with respect, we will maintain a warm and low-stress environment," said Taylor.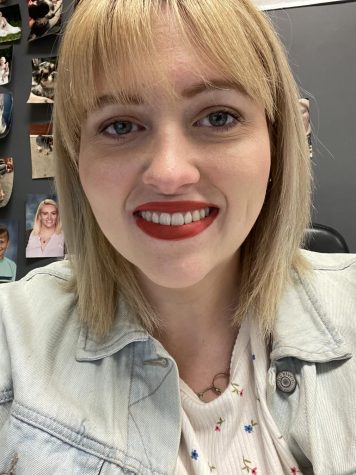 LHS junior Jackie Solis thinks that Taylor's teaching style is effective in helping students learn.
"She really focuses on speech and having us speak in French most of the time which helps us with our pronunciation and make us sound like fluent French speakers," said Solis.
"Mrs. Taylor makes class engaging and fun and that helps us learn faster," she said.
LHS also has some first-year teachers that aren't only new to our school but are new to the teaching profession such as new social studies teacher, Allison Saulnier. She graduated from Capital University this year with a bachelor's degree in Early Childhood Education and another in Intervention Education.
"I have felt like part of a community since day one," said Saulnier.
"All of the staff members have been absolutely amazing from the first time I stepped foot on campus. My students have shown me respect since the first day of school and they are making my first year teaching a breeze," she said.
Those new to the teaching profession experience a learning curve of their own. The early years of teaching are a special time in a teacher's career, different from what has gone before and what comes after. No longer student teachers in someone else's classroom, beginning teachers are on their own, faced with the same responsibilities as their experienced colleagues ("What New Teachers Need To Learn" 2023).
Saulnier said her goal as a new teacher is to bond with her students, make them feel safe, and be there for them when they need her.
"Whatever is going on in their lives both inside of school or otherwise, we will figure out the best possible solution together. My goal is to be the teacher who is there for students when they may not have anyone else to go to for help or support."