Unlocking the Future
LHS Key Club – building leadership and character
Key Club provides the opportunity for students to get involved in the community and gives them a tool to prepare them for their career pathway after graduating high school. It provides an abundant amount of opportunities for staff and students to grow exponentially in their community, academics, and most importantly, as people. Senior President and Vice President athletes Peyton Wilson and Brooke Ehorn hold the essential role of representing leadership in Key Club. They originally joined freshman year in 2019, in hopes of becoming more involved in school and were drawn to its significance immediately.
"I joined Key Club my freshman year because I was looking to get more involved in the school. Given that it is mainly a community service organization, I knew that this would be a club I would enjoy being part of," stated Ehorn.
Wilson explains part of her journey to becoming a role in Key Club and subtly talks about how it has affected not only her high school career but also her personally.
"I originally joined Key Club freshman year and instantly fell in love! I knew that this Club was going to be something I wanted to be a part of throughout my entire High School career. I have been president of the club since sophomore year and can proudly say that not only has this club impacted lives in the community, but also my own life!" stated Wilson.
Key Club also brings a variety of experiences to our student members and volunteers.
"One of my favorite parts of Key Club is the weekly leadership groups I host and the Kiwanis meetings. This past summer Brooke Ehorn and I got the opportunity to attend Key Club International. This was one of the coolest experiences where we met Key Clubbers from all over the world," stated Wilson.
"One of my best moments within Key Club was getting the opportunity to go to the International Key Club Conference that took place in Washington, D.C. during the summer of 2022. Seeing the impact that Key Club had on students from all over the world created a whole other meaning for this club to me. It created friendships and memories that will last a lifetime, and without Key Club and the Lancaster Kiwanis, it never would have been possible," stated Ehorn.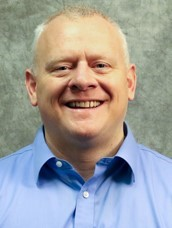 The desire for leadership is only the start to the smooth success of Key Club and leaving a lasting impression. Mr. Knuckles explains his perspective on how seeing the progression of Key Club has affected him and the staff.
"Because it is a student-led organization and with my time being very limited, I am often overseen by a lot of people, but it has allowed me to work with students who are interested in leadership roles and the benefit of their community. I get to work with students that I wouldn't usually, which is pretty awesome, to say the least," stated Knuckles.
Though the availability of the members and volunteers can be drastically low, he enjoys seeing the strength carried out by the members to overcome those kinds of obstacles.
"Our leaders that are in the building need to support the students with initiative. The main goal is to have our leaders and other students that have important roles in Key Club, show support to the other students, especially the younger side. To encourage them in their effectiveness to be involved. We want to see our younger students emerge with the guidance of our leaders guiding the way. We need more time for members to make that vision a reality," stated Knuckles.
"Peyton has become strong as a leader and has moved up the line, so it was rather neat to see her at the leadership meeting held on Thursday. Seeing her improve and move up the line so to speak has been really impactful," stated Knuckles.
This organization has made a huge impact on how these students and staff live their day-to-day lives and give back to the community.
"Key Club does not make keys, but we unlock doors to your future," said Wilson.