Getting Into Gaming
LHS fall esports team share camaraderie and chemistry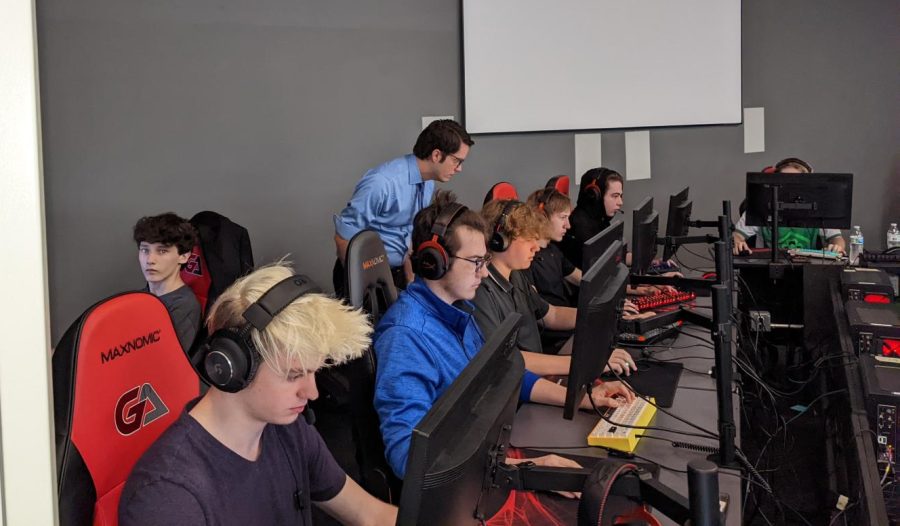 Lancaster High School esports experienced a challenging season this fall, but the players took their losses with a positive attitude. There are two teams, the Valorant team and the Rocket League team. The coach and advisor Stephen Davis said that one of the challenges they faced was making sure that all players were heard and utilized to the best of the team's ability.
"This iteration of the Valorant team has a lot more voices than our teams in the past. With this many voices, it has been a challenge to figure out how to utilize each person's strengths without overwhelming the voice comms with different ideas at the same time," stated Davis.
On the other hand, Davis said that the Rocket League team experienced some positive outcomes during their season.
"Honestly, just seeing these guys get together and laugh during practice has been a highlight for me. Rocket League has given my quieter students a chance to come out of their shells and highlight their personalities in ways that I don't get to see in a classroom."
Davis went on to describe the dynamics and leadership displayed by both teams.
"The Valorant team has a good balance between goofy and serious moments. My seniors are primarily responsible for the balance – Aeron Vamos tends to keep the team on track with his focused gameplans and shotcalling while Gabe Ebert keeps morale high with his positive attitude and laid-back attitude. The Rocket League team works in unison, both in practice and in games. The students are all positive and striving to improve every time they come to the library for practice."
While speaking of the team leaders, Davis commended Vamos for making a strong impact on the team.
"Aeron Vamos stands out as the primary leader of our Valorant team. His competitive drive and vocal leadership push each player to improve and perform to his high standards every chance they get. He's direct, honest, and passionate about winning as a team."
Davis also mentioned Freshman Jayden Conrad as a standout player.
"I'm impressed with Jayden Conrad. Although he's only a freshman, he's actually ranked higher than everyone else on the team. He's mechanically strong, easy to work with, and an overall positive influence on the team environment. I look forward to seeing his career in esports at LHS evolve over the next four years."
Davis said there were additional players that demonstrated conviction and determination.
"Anthony Riley has shown great leadership in both Valorant and Rocket League. He has an amazing work ethic and absorbs information quickly, making him one of my best learners and leaders on the teams. Carson Woltz is one the strongest team players I've worked with as a teacher or coach. I'm impressed with how often I see him working to get his team together and practice, even when the practice is optional. He has an unmatched work ethic and his gameplay reflects his hard work," said Davis.
In the future, the esports teams will be working to improve their gaming abilities for future competitions. 
"For both teams, the bar is qualifying for the regional competition at the end of the season. With our growth and student leadership, I expect both teams to put on a real show when we head out to the Game Arena to represent Lancaster High School."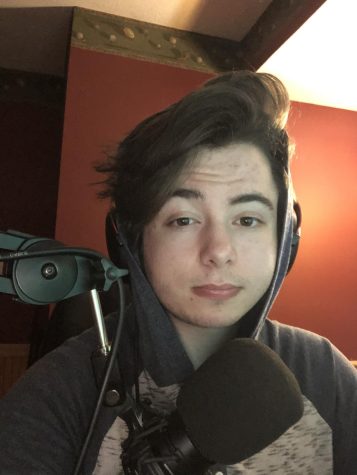 Vamos discussed the highlights of the Valorant's season and the challenges they faced.
"Last season of esports was a blessing in disguise because I met a lot of cool people and I got to have an outlet to my competitive nature. The highlights of this season have been improving in my own game and meeting the new team and working with them," he said.
"The biggest challenge I had for this team is leading a brand new team. Last year I wasn't the team captain so now I have to figure out the best way to lead the team and improve my abilities," said Vamos.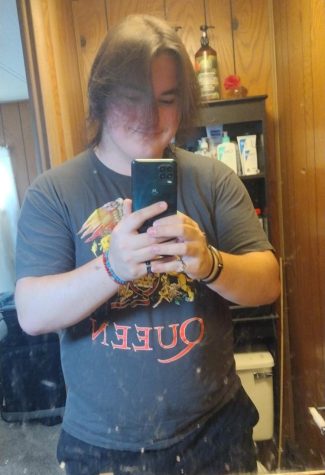 Ebert, a senior on the Rocket League team, reflected on the past season.
"I'd describe my last season as fun and new. It was my first time being on an actual team for a video game so it was very cool. I would say that the highlights of the season was when we'd all cheer together because we won a game or a round. The camaraderie was the best part for me," he said. 
"Some of the best memories I've had from this last season are just the wins we had as a team, not just the winning of the games, but the winning in terms of me and the other guys seeing that we've improved and that even if we lose a game. The little wins are what really stuck with me," he said.
"I think what I'll miss the most when I graduate is the feeling of sitting down together in a room and playing games together. It's a whole different experience than when you play online with people," said Ebert.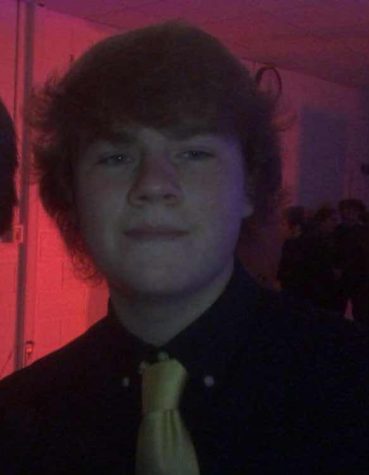 LHS sophomore Eli Shell said playing on an esports team may present future opportunities for him.  
"It's a really big deal for me because I can see myself getting a scholarship for esports in college and building my future off of this foundation," he said.
For now, though, Shell said he will always remember the camaraderie among his teammates.
"All of us getting together and having a really fun time just playing games like Valorant and Overwatch while Mrs. Means got us food and snacks, it was just a really good time."