Striving for Greatness
Lady Gales indoor track team takes action
The Lancaster High School girls track and field team had one of the best indoor seasons they have had in the last seven years. Many athletes qualified for states and two runners, Peyton Wilson and Avelyn Solt, finished on the podium at the national level.
Head coach Joe Muck said that the team credited the team's showed significant toughness throughout the season as the reason for such their success.
"We qualified more athletes in different events than we ever have. We qualified two athletes in the shot put, two in the weight throw, pole vault, long jump, two in the high jump, and our 4×4 and 4×8 relays also qualified," Muck stated.
"They are hard working and they don't complain, no matter how hard our workouts get."
Lady Gales long distance coach Teresa Tripp said that she believes that it is important that the athletes get the opportunities to compete and improve themselves in the process.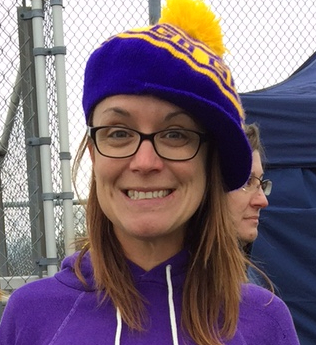 "We have seen several young team members make excellent progress in their events," said Tripp.
"Our upperclassmen have grown as leaders and shown the younger athletes the importance of hard work," she said.
LHS Junior pole vaulter and long jumper, Avelyn Solt, said a large part of her success this season was the coaches' ability to push her just the right amount, and that the team's overall encouraging dynamic influenced her achievement.
"The coaches always tell me to set high goals and just try my best to reach them. Along with the coaches, I enjoy track so much and a huge part of that is because of the team, it is something special."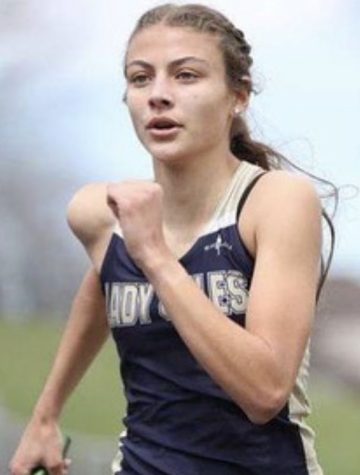 Amarissa Kerns, senior at LHS and soon to be freshman at the University of Rio Grande shows up to practice everyday with a positive attitude and 100% of her effort.
"When I look back to my freshman year I think about how much I looked up to the upperclassmen. I want to give the underclassmen the same opportunity to have someone they can talk to or someone they can look up to."
Junior thrower Peyton Wilson placed eighteenth at the New Balance Indoor Nationals in the girls championship weight throw.
"Before states, I needed one more inch to make it. My very first throw I had a PR and knew I was going. Then on my last throw I PR'd by three feet, placing me second. It definitely felt surreal."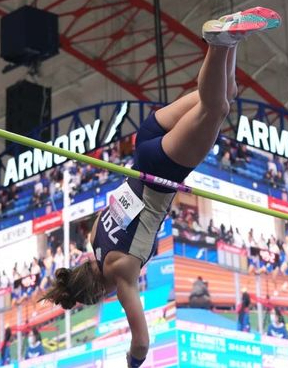 The winning feeling was shared among many of the athletes that competed during the indoor season.
"I can't even describe how I felt at nationals," stated Solt.
"It still does not feel real. Just being at the Armory was amazing and had such good energy. The coaches that make up that team have brought out the competitive side of me which has driven me to reach for all of my goals."
"As a coach you want to see the athletes compete to the best of their ability, be confident, and proud of themselves," Tripp said.
"Competing at the state level is a testament to their hard work and dedication. We couldn't be more proud of these athletes and their efforts!"