Teacher by Day Superhero by Night
LHS teachers take on multiple jobs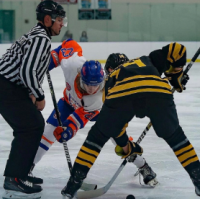 One in six teachers works a second job according to the Pew Research Center.  The National Education Association also recently reported that about 20 percent of teachers work multiple jobs during the school year which accounts for nine percent of their annual income.
Several LHS educators who work full time at school Monday through Friday, also work part-time jobs after school and on the weekend. Their reasons differ. LHS French teacher Daniel Schleichert told Eye of the Gale that he has been a referee for years for income and as a personal hobby. 
"I started refereeing hockey in college after ending my playing career.  It was a great part time job that paid very well. I got to make my own schedule, and I was still part of the game I love so much while giving back to the community and teaching players the game.  It was also a great way to get exercise."
LHS history teacher Richard Hines said working a second job adds to his income and is less taxing than his teaching position.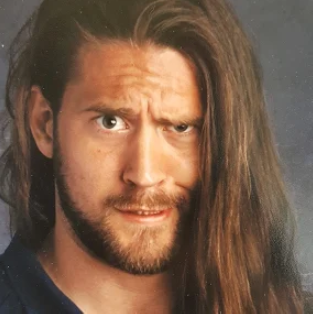 "Teachers' pay in their early years is low so side jobs are often used to make ends meet.  This is especially true in order to pay student loans. I've kept the bar job because over the years I've averaged a higher hourly rate than I receive teaching and it's lower stress." 
LHS teacher Krista Begley said working her second job at a pizza establishment is difficult.
"The biggest challenge with having this part-time job is exhaustion. Sometimes, I do not get a day off during the workweek. I could possibly work 10 to 14 days in a row depending on my part-time job hours and school hours. It is crazy!"
These super-teachers said working two jobs takes up a large portion of their free time and costs them personal time with their family and friends.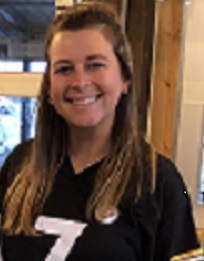 "An average week for me consists of teaching Monday through Friday.  On the weekends starting Friday afternoons,  I am usually gearing up to ref anywhere from two to eight hockey games over the course of the weekend.  When I am not reffing, I spend time with my wife doing a variety of things from finding a good restaurant to try, going on mini weekend excursions, or finding something to do outside of the house.  Although, sometimes chilling at home is just as good," Schleichert stated. 
"An average week at school looks like a 40-plus hour weekday work week. An average week for my part-time job is just working on the weekends about 5 or so hours a shift. I work my part-time job maybe three to four times a month so it is much more flexible than my teaching hours. My part-time job is only open from 4:00 p.m. to 10:00 p.m. Monday to Sunday while school is open during the weekdays," said Begley. 
"Teach Monday-Friday. Work at the [second job] Friday through Saturday night from 9:00 p.m. to 3:30 a.m. I typically work seven to fifteen hours a week at the bar[second job]," said Hines. 
What's the bottom line? Elizabeth Heubeck, the author of Side Hustles and Second Jobs: Teachers Still Feel Pressure to Earn More Money, said that financial pressures make finding additional income streams a necessity for most teachers.
"Inadequate pay is a long-standing issue for teachers, says Nick Kauzlarich of the Economic Policy Institute, whose research reveals that public K–12 teachers are paid nearly 20 percent less than college-educated, non-teaching peers" (Heubeck).