In the Know
LHS trivia group looking for new members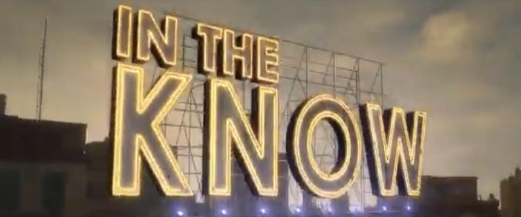 Chances are most LHS students are clueless about In The Know, the LHS competitive trivia club. Although an email was sent out to the entire student body inviting students to join, only three out of 1,838 kids responded. The LHS In The Know team competes against other school teams in a jeopardy-like competition show that is produced and aired on WOSU-TV.      The club gives students a chance to show off their knowledge. One of LHS's government teachers and the sponsor of the trivia group, Corey Conn said that students need a platform that allows them to demonstrate their academic capabilities.
"Our teachers and staff do a great job in preparing them throughout their educational careers and this platform allows them to showcase their talents," said Conn.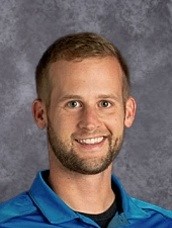 LHS junior, Isaac Cooperrider, joined after receiving the email from Mr. Conn calling on students to join the group.  He thinks it is important for students to get involved and use their educational skills in a competitive environment.
"I think there is a negative stigma against being smart and I personally think that is unbelievable," he said. 
 Cooperrider said he has experienced bullying firsthand directed towards smarter than average students throughout his athletic career and he appreciates that the academic trivia club has an inclusive and respectful dynamic.

The long-standing high school quiz show was created in the 1960s by John Haldi and Carl Papai. WOSU-TV began broadcasting In the Know in the 1982-83 school year. The program is hosted by Bill Schiffman, who has hosted the show for thirty-seven years. He said he loves to see the students getting comfortable with their intellect and knowledge as they compete for speed and accuracy.

"It's very refreshing in today's culture of misinformation to see students searching for facts. It can be difficult for many students to be the smartest kid in the room and we try to make them proud of their achievements," said Schiffman.
The objective of the competition is to score the most points, earned by correctly answering questions of any random topic asked by the host. Schiffman asks questions of eight students, four on each team, with the judge tabulating the scores. More than 500,000 dollars has been awarded in scholarships to student participants. 
Historically Lancaster High School has competed in the quiz tournaments held at Ohio State University for all of Central Ohio every year.  Although the Covid pandemic restrictions affected the tournament in recent years, the trivia team has been meeting this school year to practice their academic skills. They play Kahoot games on specific topics and the winners are rewarded with a gift card.
 "Anyone is welcome to come and participate, and who knows, maybe you'll win a gift card," he said.