Up and Down Season
Boys' basketball battle thru tough conference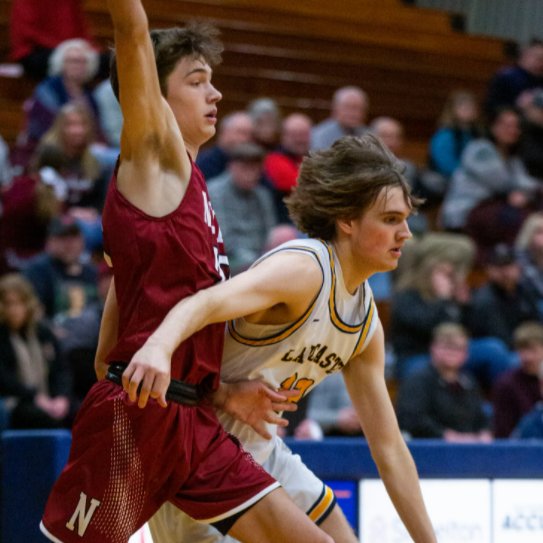 The Gales finished their season with an 11-12 record and came up short in the first round of the tournament. Led by their six seniors; Dylan West, Kolson Pugh, Corbin Hietkko, Sam Finck, Dom Bornino, and Carson Roudabush, the team experienced some highs and lows.
Head Coach Kent Riggs pointed out a specific and memorable win and a trip to Florida as major highlights of the season.
"Our one-point victory at Groveport on Corbin Hietikko rebound basket at the buzzer. Also, our trip to Disney for the KSA tournament over Christmas break."
Hietikko reflected on the moment he shot the winning basket in the final seconds.
"I did get a game-winner early in the year. It was an amazing moment."
LHS junior Alex Rodenbaugh cited another season highlight.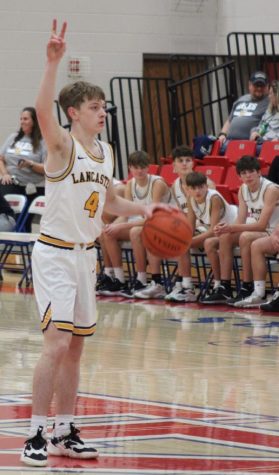 "Watching the seniors beat Newark on their last home game was something special to watch," he said.
The Gales also faced adversity this season. They play in a tough conference with some of the highest-ranked teams in Ohio.
Seniors Kolson Pugh and Dylan West said one of the greatest difficulties the varsity team had to face was the fact that the senior players had to play the majority of the minutes in each game.
"The most challenging thing for us is that we play only five to six guys a night and when you're playing multiple games a week that can really wear down your body, so we have just been making sure we're taking care of our bodies and just being ready to play night in and night out," said West.
"What drives me to play as hard as I do is I always feel like I have a chip on my shoulder, I'm not the biggest guy so that just means I have to play harder than others," he said.
"Our senior year of basketball has had its ups and downs but overall it's been a grind, especially for the seniors having to take leadership roles in the program and playing almost every minute of every game this whole year," added Pugh.
Although the overall rollercoaster season had ups and downs, Coach Riggs said the hard work players put into it and the team's dedication had much to do with the team's progress.
"This is a very close team and the chemistry has been excellent," said Riggs.
West has enjoyed his last season as a Gale. He has played with his fellow seniors for a long time and remarked that the last few years playing basketball have been bittersweet.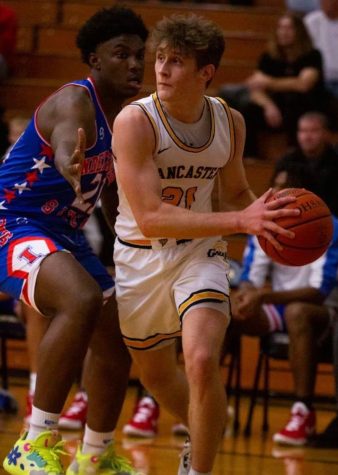 "I've enjoyed my senior year a lot because I've been playing with these other seniors my whole basketball career and I just love being around the guys. It has also been an up and down year, we have had some good wins and lost some games that we should have won," said West.
Pugh, too, reflected on his time as a Golden Gale and said that he will always remember what the team has meant to him over the years.
"I'll remember playing with the guys I've grown up playing with and having fun with and all the crazy close games on the court we went through together," said Pugh.
Rodenbaugh summed up the 2021 – 2022 season by noting that not all of a team's success is reflected on the scoreboard.
"I learned a lot from my seniors and coaches. The seniors help explain concepts in a manner that I would understand because I'm sure they were in the same shoes that I was in at one point. The coaches help me improve not only in basketball but with life skills too."