Flipping to the Stars
LHS gymnastics makes a break for the top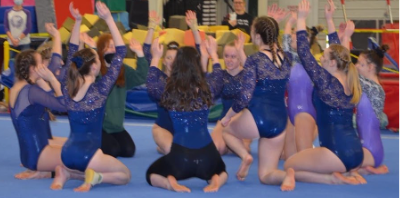 The Lancaster High School Gymnastics team finished their competition season with five wins and two losses.  Overall the team placed third in their division in the Ohio Capital Conference.  The LHS team, which was established only a few years ago as the official high school team, is still in the building stage.
Head coach Jen Snider said the team praised the team for achieving a successful season.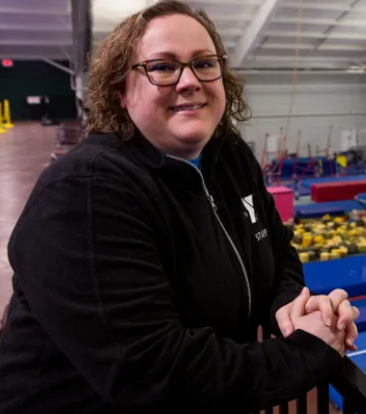 "My goal for this year was achieved by moving up the ranks in our OCC division this year. My hopes are that we can continue to progress and seed even higher next season. I want our athletes to have fun and still be competitive. I like to see them push themselves for new combinations and skills."
Among the many highlights of the gymnastics season was the leadership of the senior athletes.
"Our team captain Avery Clarke has taught all of us what it means to be dedicated. Even with being out for the season with an injury, she is still in the gym and cheering us on at every meet," said Avery Clarke.
In addition, sophomore gymnast Morgan Whitlatch earned Lancaster High School Athlete of the Week earlier in the season. 
"Being Athlete of the Week was a huge shock for me. It was really exciting to finally get recognition for how hard we have been working to form this gymnastics team, and I was really happy I was the one to get the team recognized by the school."
Senior gymnast and team captain Avery Clarke reminisced about her high school career on the gymnastics team.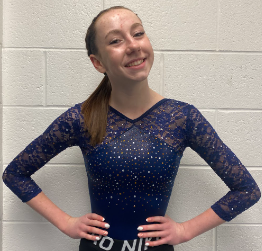 "I will miss the thrill of competing and cheering on my teammates. I will miss practices when we goofed off, made our own games, getting super excited about new skills, trying new skills that push me, not only an athlete, but a person, helping each other out, making routines, and definitely competing on the floor."
Coach Snider, who has been coaching for twenty-two years, explained the rewards of coaching a dedicated team of hard working athletes.
"This high school team reminds me every practice and every competition why I love my job and why I'm still coaching. Coaching and mentoring young ladies and helping to influence them has given my life a wonderful purpose. I love seeing these young ladies shift into college and life beyond high school and know I made an impact," stated Snider. 
The team described that the most significant part of this team is the aspect of family.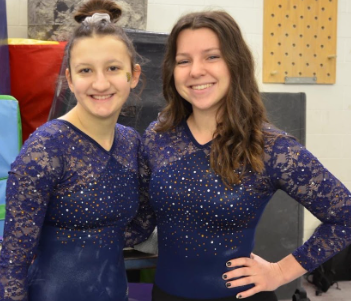 "I will always remember that we treated each other like family and we were all close and loving towards one another, which is very important
I do other sports in high school and typically there are cliques and people who you just don't talk to that much or vibe with but in gymnastics, it's a different story. We all get along very well and are all very close. We encourage each other so much and are always picking each other up when another one is upset," said Clarke.
"We have a very positive and happy team dynamic. We are all very close since we have been in the same gym with each other for years," Stalter said.