The Future Of Career Tech
New LHS director shares insight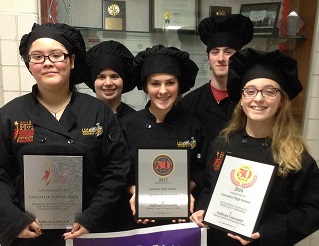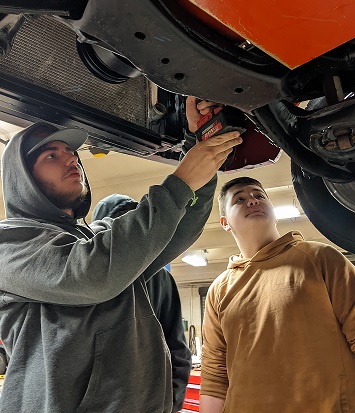 The Career Technical program at Lancaster High School has a new principal.  Caroline Davis, a graduate of the University of Kentucky, has been in career education for over 20 years.  Part of her responsibilities as the new Career Tech Director and Associate Principal at LHS is to improve student learning, instruction, and opportunities for students in business and industry.  Prior to LHS, she worked in two other career centers in Ohio.  Davis, who was a career technical student in high school, said she benefited greatly from the experience.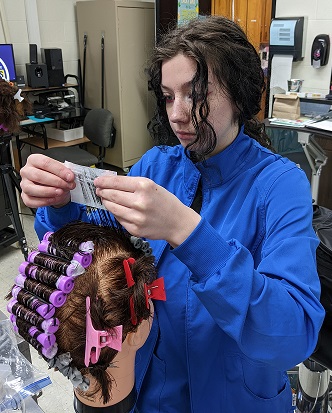 "My passion is Career Tech because of the life-changing opportunities it can provide to students," she said.
So far, Davis said her first year at LHS has been great and that there has been much to learn about the various career and technical programs at the high school and at Stanbery.
"I have found the staff here to truly care about meeting the needs of our students," she said.
When asked about what she hopes to accomplish in the near future with the Career Tech program, Davis said that she wants to provide more career awareness and exploration for middle and elementary schools.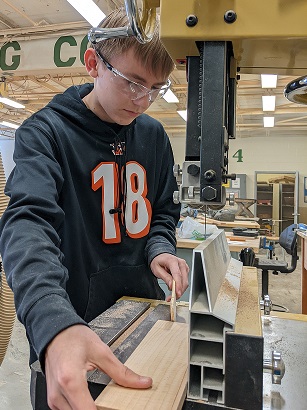 "Career awareness is important at each grade level so that students are able to develop their career interests to engage in their learning.  It helps them to connect the dots between school and career that will keep them motivated to graduate with the skills they will need for the future," she said.
Dain Michelsen, who teaches Multimedia at Stanbery said Davis has brought a new perspective and enthusiasm to the CT program.
"Mrs. Davis is very passionate about Career Tech and about helping students achieve more. We, meaning the CT Department, are looking forward to working with Mrs. Davis to expand the opportunities our CT programs offer and focus on informing more individuals in the district and local community about CT," said Michelsen.
Animal Science teacher Lauren Cain said that she is optimistic about having a new principal.
"My first impression of Mrs. Davis was someone who had a lot of experience managing a Career Tech program and was willing to help me succeed," she said.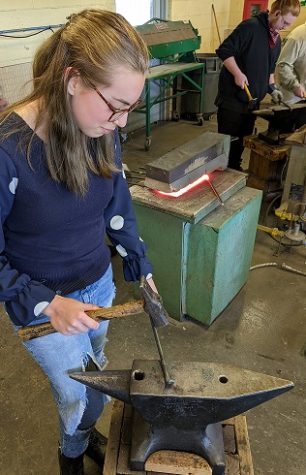 "The new principal has impacted the Career Tech program by engaging in new opportunities to inform the student body about available programs," said Cain.
Another goal Davis said she hopes to accomplish is to make the Career Tech programming more relevant to the needs and career goals of LHS students and the community. Davis said LHS is fortunate to have strong support from a community that wants to partner with our schools.
"The local partners include Ohio University – Lancaster, Hocking College, the Workforce Center, and several businesses that want to make our students successful so that our entire community benefits," she said.
"The partnerships that I have been a part of in this first year make me so excited to see what else we can do in the coming years."