High Rank Students Recognized
Last Valedictorian & Salutatorian for LHS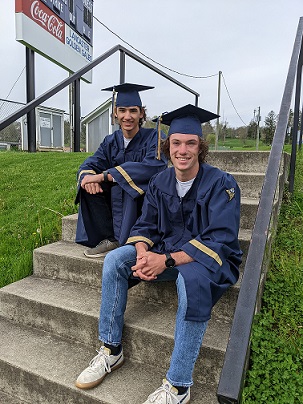 The final LHS Valedictorian and Salutatorian in the history of Lancaster High School was announced for the graduating class of 2022. The valedictorian is Jonah Hoffmann-Weitsman and the Salutatorian is Owen McCandlish.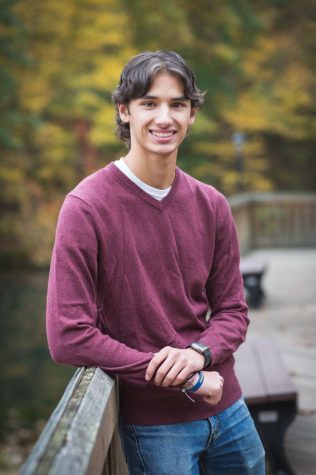 Beginning with the class of 2023, LHS will no longer award these traditional designations so these distinctions are especially rewarding for the recipients who said they worked hard to earn and are excited to have fulfilled their goals. Valedictorian is awarded to the students with the highest academic ranking and Salutatorian is awarded to the second highest.
"It's a goal I've been striving for since I first got to the high school, and to finally reach it makes me feel very accomplished," said Hoffmann-Weitsman.
"I had to sacrifice some fun nights with friends to focus on my work from time to time; but all in all the entire process taught me a lot and I wouldn't have wanted it another way,"  he said.
Class ranking is a mathematical summary of a student's academic record compared to those of other students in the class. It usually takes into account both the degree of difficulty of the courses a student is taking such as AP, honors, college-preparatory or regular courses and the grade the student earns. The compilation of courses and grades is converted to an overall grade point average (GPA), and the higher the GPA, the higher the student's class ranking ("Class Rank & College Admission").  To accomplish the highest ranks in the graduating class is no easy feat and requires diligence and dedication to one's studies over the four years of high school and can be very competitive among high ranking students.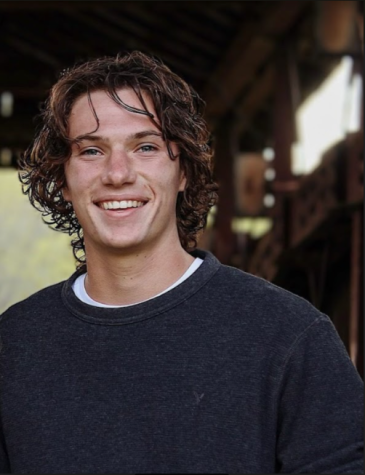 "Being at the top of your class is extremely stressful and takes quite a bit of work to keep up. Everyone at the top of their class at a school our size gets all A's, so the only way to separate yourself from the next guy is to take more classes," said McCandlish.
"This whole process is a knife-edge of taking enough classes to stay ahead while not overwhelming yourself and tumbling off the pedestal of perfection," he said.
The highest academic rankings are something that help students be successful in their futures and prepare for the challenges ahead.
"I think that being Valedictorian will have a very positive impact on my future simply for the confidence that it gives me in my abilities. By reaching this goal, it makes me confident that I'll be able to reach my other future goals, and gives me momentum going into college," said Hoffmann-Weitsman.
"If I can get through years of poor sleep and laughable amounts of free time, what in my future could possibly be too daunting to overcome?" asked McCandlish.
In addition to class rank and GPA, colleges and universities consider a student's leadership experience, extracurricular activities, part-time work experience, personal statements, essays, and teacher and counselor recommendations for admission ("Class Rank & College Admission").  The current trend over the last few years suggests that many high schools, like LHS, are doing away with the traditional top two academic distinctions to include more students who excel in academics.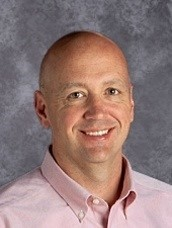 According to the current student handbook, next year LHS will transition to the Latin Honors system that will classify graduation honors as Summa Cum Laude (With Highest Honor), Magna Cum Laude (With Great Honor), and Cum Laude (With Honor).  
Steve Spangler, Director of Secondary Education said the transition will allow many more students to be recognized at graduation.
"Latin honors are highly coveted graduation distinctions that mark tremendous academic achievement.  With this change, LHS will continue to recognize and celebrate students who excel and achieve at the highest level academically," he said.