Deflected Season
LHS boys soccer team reset for next year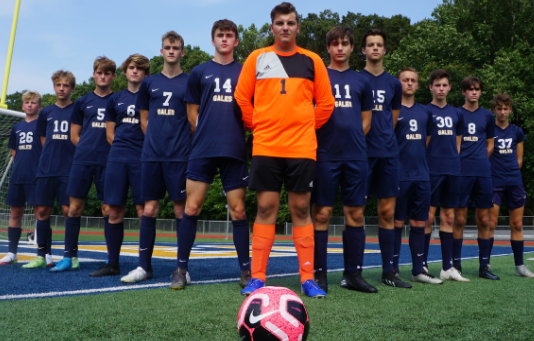 The Lancaster High School boys soccer team missed their goal of achieving a stellar season. They faced many challenges and struggled against some difficult opponents. Now they are striving to overcome these obstacles re-set for the next season.
Though they didn't have a winning season this year, head coach Graham Roan has confidence the improvement will continue in the next season, the team plans to continue to push to be better and ready for the next year.
"We had a few games that we should have won this year that did not go our way. We are also looking to improve our first touch and knowledge of the game," stated Roan.
"We play a pretty difficult schedule throughout the season, so knocks and bruises are a way of life for the guys on the team. We have a difficult task of finding the balance of recovering after a tough game and practicing hard to prepare for the next tough game," said Roan.
"Soccer can be a difficult game. It requires a great deal of thinking and dedication," he said.
LHS senior Andrew Rader reflected on his last season of high school soccer.
"Overall the men's soccer team struggled a lot this year to find success, but it's that struggle that I know I will miss the most," stated Rader.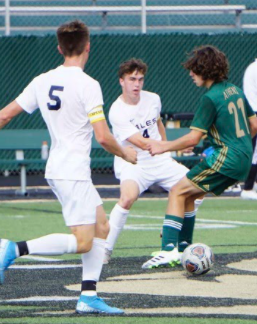 One of the highlights of the season for the team was Senior Day. With practice everyday and a completely loaded schedule, a break every now and then is a good thing where athletes can be acknowledged for their accomplishments.
"Senior Day was an awesome highlight to the season. We were able to recognize our seniors, and we got a good win against Central Crossing," Roan said.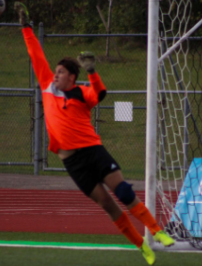 "We also saw improvement from a number of guys this year, which puts us on the right track for next year," he said.
Rader and senior varsity player, Isaac Pallini, said they will miss the team and playing soccer for the high school.
"The challenges I faced in high school sports changed my outlook on my high school sporting career as every moment of frustration, pain, and hardship was worth it to me," Rader said.
"I feel sad that I won't be able to play with my friends and teammates again," Pallini stated, "But I am thankful for the opportunity I've had over the last four years to play on the team."
Despite a lackluster season, the team has high hopes for next year. New goals have been set.