Check It Out!
New LHS librarian makes a push for printed books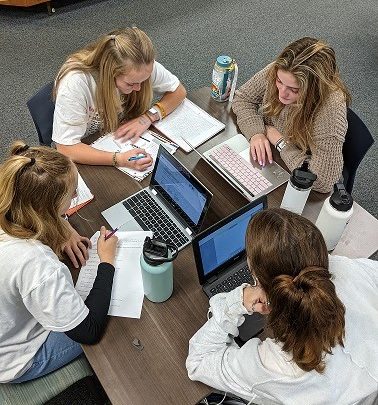 Look for new changes to the old library because Lancaster High School has a new librarian. Maria McDaniel, who has been with Lancaster City Schools for more than twenty years, wants to dust off the shelves and reboot the library. Due to COVID, the library was not being used fully by the student population for almost two years. Now more of a media center, McDaniel wants to encourage students to start checking out books again.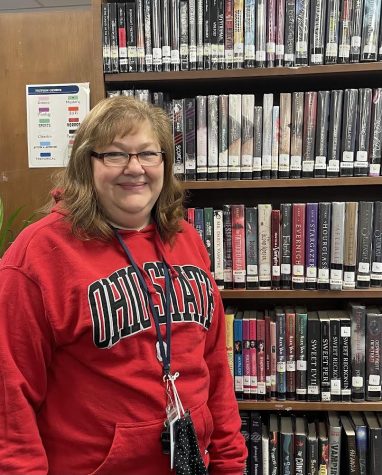 "I think the library actually needs to go a little bit backward and start pushing the physical book. Technology doesn't need to be pushed anymore. It used to be that a big part of a librarian's job was to get technology integrated into everyday classwork – that we accomplished now we have to make sure we are getting books back in," said McDaniel.
McDaniel said that her experience at LHS so far has been great and the students and staff have been welcoming and friendly. Her favorite part about the library being open to the public now is that students are excited to check out books again. 
"Nothing gives me more pleasure than a kid coming into the library and asking 'Can we get books this year?' and me being able to say, yes!" said McDaniel.
The LHS library is more than just a place where students can check out books. It is a working and collaborative environment. The English Lab, Math Lab, AP study hall, and credit recovery all use the library throughout the day.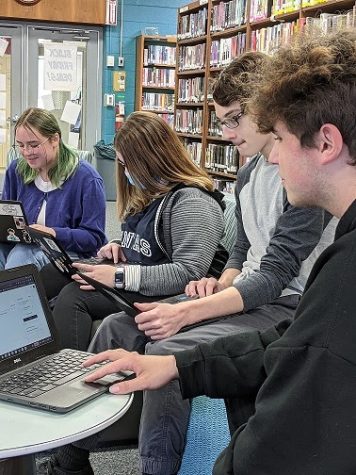 Senior Lydia Serra said the library has been a positive place this school year.
"The library has been a great asset for me this year as it has given me a space to focus and get my homework done," she said.
LHS junior Kennedy Ross said the stations laid out in the library make it user-friendly and she likes that the AP study hall is held there.
"The library is a very safe and comfortable space. It's quiet enough to be able to do any activities needed, but you have the opportunity to collaborate with your peers," she said.
Junior Dylan Carsey agreed with Ross and said that the library provides a peaceful atmosphere, a quiet space, tutoring for English and math, and more. 
"The library has impacted me positively because I do not typically have a quiet place to do school work at my home," said Carsey.
"Given the heavy workload junior year has bestowed upon me, I am always thankful for the extra time to get ahead on my assignments."
McDaniel hopes that all students will take advantage of the library services, especially checking out books again.