LHS Field Hockey Takes a Hit
Winning attitudes keep players positive
The Lancaster High School's girls' field hockey team has been through a lot this season. Between injuries, seniors hanging up their jerseys, and people being quarantined, they found themselves in a tight spot.  Despite this, the team continued to stay positive, and those who were injured helped by encouraging their team from the sidelines.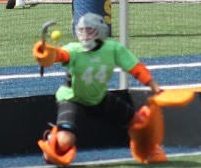 "I spent a majority of my time cheering on my team from the sidelines because of a heart abnormality they accidentally found from my physical," says senior Jada Sharp. Fortunately, Sharp had a change of luck. 
"After a handful of tests, they found that it was not going to be dangerous for me so I was blessed to be able to play the last five games of my season."
The team doesn't just have positivity going for them. They also work well together and are always open to improving. Senior Audrey Knight loves the way her teammates interact.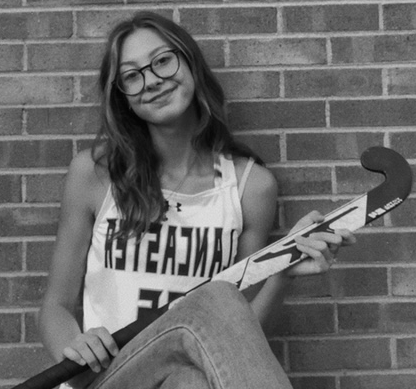 "Dynamically the team was good.  We worked well together, always tried to stay optimistic, we were committed to the game, and we were open in our communication if there were any problems," Knight said.
But there's always room for improvement. Allie Locke, a sophomore at LHS, believes this season didn't accurately represent the potential of her team.
 "Our statistics at the end of the season did not represent how well we improved throughout the season," stated Locke.
"We focused every day to improve our hustle and effort at practice and games. This year's senior night was hard to watch."
 Locke also expressed that she's a little worried about this year's seniors leaving. "It was hard to realize that they were graduating this year. The seniors this year have helped me a lot in field hockey." 
Head coach Allison Kinniard said she is looking excited to show the team's improvement next season.
"Next season we will be young again but will have a lot more experience than we did this season." 
Although the past season wasn't as successful on the field, they demonstrated true sportsmanship by recognizing the value of encouraging their teammates, especially the underclassmen.