All Heart – All Game – All Season
Gales volleyball team scores at OCC
Lancaster High School's volleyball team took second place in the Ohio Capital Conference. They also placed second at the Shaner-Wohrer and third at the Wayne Roller tournament finishing with fourteen wins and five losses. To top it off, senior Campbell Noland reached two thousand assists and now holds the LHS school record.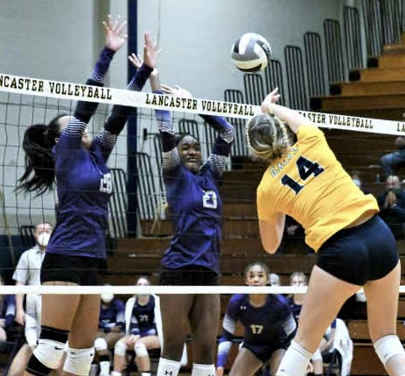 LHS senior, Ansley Baker, says, "The highlights of the season were getting second in the OCC and beating Teays Valley at home to win the sectional championship." 
Overall, head coach Heather Ingram said the team established strong team unity.
"We are a group of thirteen girls, and sometimes this can cause some friction, but they remain loyal to
each other on the court," she said.
"They get along great, and support each other," said Ingram.
Baker said, "The team's dynamics were very strong. We had a lot of leadership with having eight seniors on the team."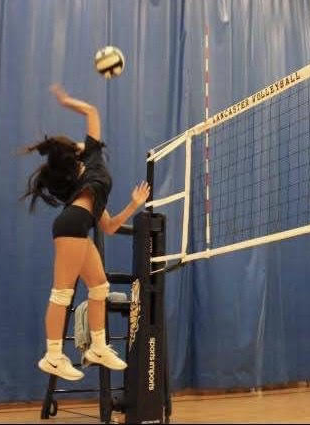 As a team, some athletes say that problems are bound to take place on the court, but how the team handles the problems is what really matters most. Being a part of the team means that players always have each other's backs and support each other.
"The challenge of the season was overcoming covid and dealing with adversity during the situation," Baker said. 
LHS junior, Sydney Humbert, believes getting along off the court ultimately helps on the court.
"I have also learned that being a team and being cooperative is the key to success," she said.  
Next season will bring new challenges to the volleyball team as nine varsity players are graduating.  Coach Ingram said she has high hopes that the underclassmen this year will rise to the occasion next season.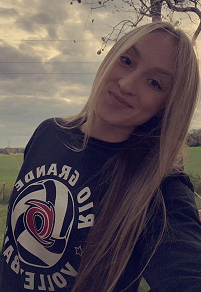 "I really need the younger players to step up. They will be filling very important roles," she said. 
Baker, being one of the nine seniors graduating this school year, says she will be continuing to play in college at West Virginia State University. "I'm excited for my first season as a college athlete," she said.
Being a Gales volleyball player is about more than just playing volleyball on the court. It is about bonding, making friends, and sharing lifelong experiences with the people you learn to trust. 
LHS senior Zada Sharp, said, "My teammates and my coaches mean everything to me."