Staying on Course
The overcoming of adversity and adaptation to change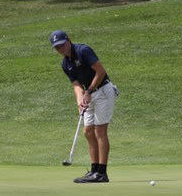 The Lancaster boys golf team excelled at the Bob Darwin Classic where they shot a season low of 314, had three players shoot in the 70s and shot a five year low of 326 at the Sectional Tournament with one player advancing to the District Tournament with a 77. 
"We have all of our practices and matches at the Lancaster Country Club. Unfortunately, the Lancaster CC was sold," said Luke Truex, varsity golf coach of five years.
"We are extremely thankful to Valley View Golf Club for allowing us to practice and complete our season there."
Despite the unexpected relocation, the boys adapted well and played the best that they could.
"This season compared to last was drastically better.  As a team we played better overall and kept pushing each other to shoot better scores," stated senior Issac Reif.
"Having no seniors last year helped us to all grow together going into this season."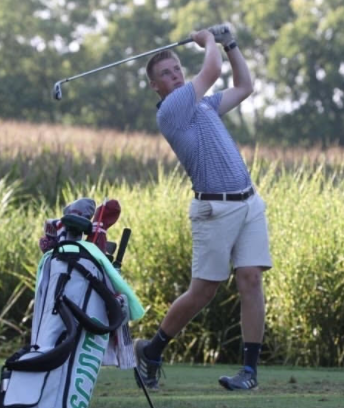 Reif has been playing golf since he was only a toddler and this season, he met a goal he always hoped he would after placing third at sectionals.
"These past years I've put more time into practice than I ever have and it really showed this season," Reif said.
"I am proud of making it to districts. It was something I had always wanted to do and being able to have it happen senior year was awesome."
Reif became the second player Truex has had in his coaching career who advanced to the District Tournament as an individual.
Senior Harrison Allen and Junior Riley Senften both shot 74's with Allen making First Team OCC and Riley Senften making Second Team OCC this year.
"I am proud that I have been able to break my previous season-best of 82 several times," Senften stated.
"Next year, I hope to average scores in the 70's and make it to districts."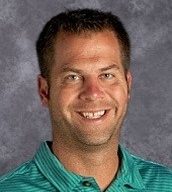 "This year was such a grind and I felt thankful for every time I got to be on the course," said Reif.
"The golf course is one of my happy places and I'm gonna miss it."
Reif will continue to play golf in college but he will be missed as he moves on to his next chapter.
"The senior athletes have taught me that no goal is impossible. However, you must be willing to put in the work," Senften said. 
"The best part of coaching is seeing how these boys respond to adversity and grow in confidence throughout the year," said Truex.
"I'm so proud of this senior class and the legacy they are leaving behind."