The Best Season by Par
Patience on the green proved guaranteed progression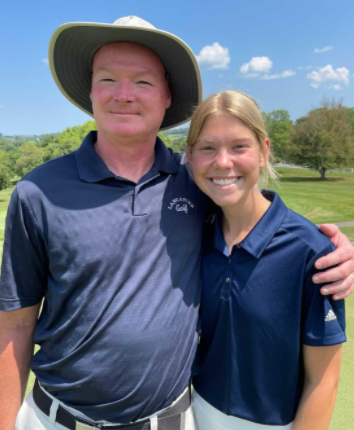 The Lancaster High Schools girls golf team defeated eighteen teams on their schedule including winning five dual matches and scoring a low score of 205 against Highland High School, making this years wins the most overall wins since 2017.
This season's scoring directly points to the team's relationship and the patience learned from Coach Thomas Stedman who is in his 23rd year of coaching in the girls golf program.
"The team's dynamic is amazing, the group of girls and Stedman, are people you want to be around," said first-year golfer and junior at LHS, Kara Weaver, "They make you feel super welcomed, they are supportive, and some of the funniest people you'll meet."
Senior standout athlete, Aria Griggs, has been competitively playing golf since the fifth grade.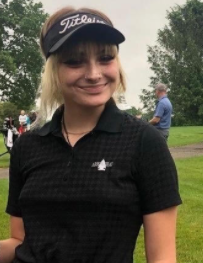 "This season was by far the best season not only because it's the best I have played, but because this year's team was more like a family," Griggs stated.
Aria posted an 88 at our second OCC tournament match at Raymond Memorial Golf Course which was the teams standout round for the year.
"Her consistency off the tee and on the green really shone through this year as she was honorable mention in our OCC Ohio Division group," stated Stedman.
To be a great golfer, Stedman believes that avoiding frustration with the game, finding positives in the play and developing consistency are key.
"I have learned from  Stedman that no matter how much you practice and how good you play it can always go the other way, and keep playing the best you can," Griggs said, "It has taught me a lot of patience and how to keep my emotions under control."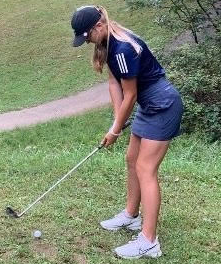 A key factor in a good game of golf seems to be the virtue of patience; although hard to obtain, everybody is capable of practicing it.
"In golf, the challenge is yourself," Stedman said.
"Golf taught me how to be patient, that things can always get better even if it doesn't seem like it," stated freshman Aubrie Bibler, "I'm so happy I got to be a part of the team this year, it definitely has made the transition from junior high to high school so much easier knowing they have my back if anything happens!"
Not only do the players learn from Stedman, Stedman learns from the players.
"Every past and new year I learn something new about patience, dedication, grit and togetherness from my girls," said Stedman.