Lady Gales Strive for Greatness
LHS girls cross country run tough all season long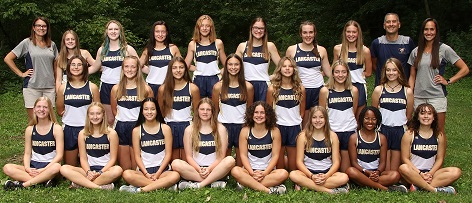 The Lancaster girls varsity team ran an impressive race as they placed second in the OCC this season. In the district meet, the Lady Gales placed fifth and qualified for the regional meet. They finished their season at the regional meet. Varsity runners for the meet included Amarissa Kerns, Liberty Sexton, Kailyn Lanoy, Riley Spangler, Ava Holbrook, Mackenzie Metz, and Zaylor Muck.
Head Coach Teresa Tripp said the ladies have stepped up when they needed them to.
"We have really pulled together this season. We have had many young ladies work between varsity and JV spots. They have been willing to step up when we have needed them to. This is really a highlight because many have put the team first."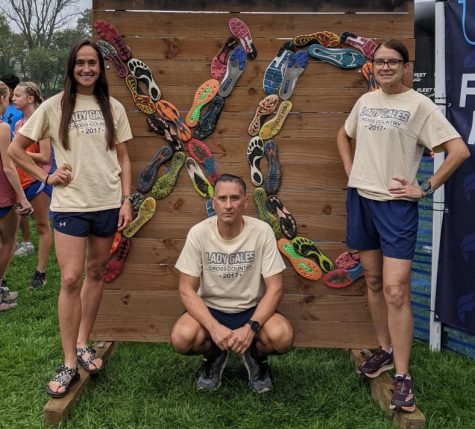 Despite these accomplishments, the Lady Gales also experienced difficulties this season.
"We have faced several challenges with illness and injury. This has really pushed the team to work together for the greater good of the team," said Tripp.
Coach Tripp has been coaching for 19 years.
"Coaching is a part of who I am at this point. I love running, I really enjoy working with young athletes and pushing them to be better-both athletically and as whole people."
Next season the Lady Gales are hoping to increase their competitiveness and have their eyes on the state competition.
"We would like to contend for the OCC Championship and make a run for the state meet. We will have several promising freshmen and we hope to bring them on and develop their abilities. We will continue to build a positive team culture and pursue greatness both on the course and off," said Tripp.
Senior Amarissa Kerns earned 1st team All-OCC honors this season as well as other awards.
"At our OCC league meet, I ran a time of 20:16 and placed 6th to earn 1st team All-OCC honors. This led me to become Fairfield Medical Center Athlete of the Week," she said.
Kerns described the challenges this season.
"I think we have struggled a little this year to stay mentally in it. Running can be seen as easy but running at the intensity and length that we do is incredibly challenging not only physically but mentally as well."
Kerns said competing in high school cross country has been rewarding and has helped her form meaningful relationships and memories.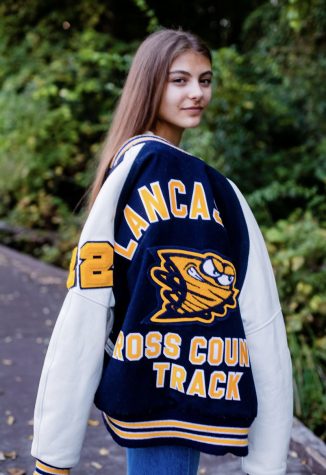 "I'll always remember our team shouting our Lancaster chant before races. The coaches laughing with us, cheering us on, and even pranking us."
Amarissa explained why she will miss her teammates.
"For many of us, the team is a second family. We are there for each other on our best days and even more so on our worst days. I've never seen a team with the team atmosphere we have."
Assistant Coach Dianna Galadyk has been coaching cross country at LHS for eight years.
"Growing up, one of my goals was always to be a coach, so this has a sense of accomplishment for me. It also is important to me because I can make an impact on the lives of the athletes that I coach. I hope to not only guide them to be exceptional athletes, but also to be exceptional members of society."
Coach Galadyk recognized Annabelle Whitacre for her improvement this season.
"Annabelle came into the season with a negative outlook on cross country. She enjoyed it and wanted to be there, but she did not believe in herself. The first month or so, she was not able to run a full mile without stopping to walk. Despite this, she continued to work hard and make huge improvements."
Sophomore Sarah Woo said she had many highs and lows this season.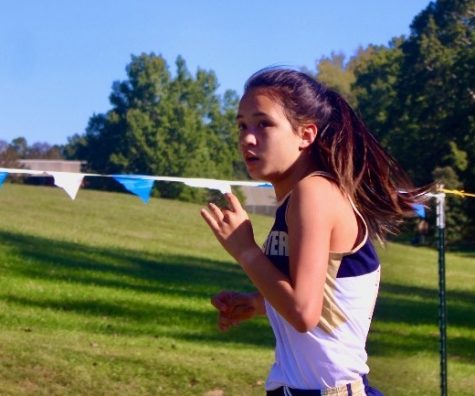 "I had a really rough season. My first race was great, I felt so strong and competitive, however, after that race, I developed shin splints and got really discouraged and I let it impact my mental way too much."
Sarah then set a new PR at the Backwoods Invitational.
"I set a new two-mile PR and I was so proud of myself, that race really helped me because it was a reminder that I could do it and be competitive and set good times and get good places," she said.
Sarah plans to focus on keeping a strong mentality throughout the next season.
"Next year I really just want to keep a strong mentality and not limit myself to what I think I can do. That's my goal every season because it's not just something you can achieve once, you have to maintain that strong mentality in order to be a good runner."