The Hustle Never Stops
Boys indoor track team strive regardless of Covid-19
Despite the struggles brought by Covid-19, the Lancaster High School indoor track and field team ended their 2021 season with multiple athletes going on to the state championship meet, and simultaneously overcoming every challenge that came their way.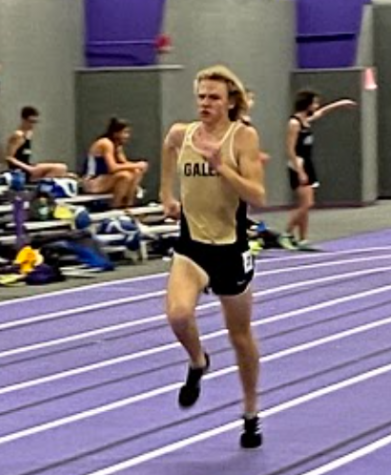 Boys on the team comfortably talked about the struggles they faced throughout the season and regardless of the challenges, the athletes were grateful to have the chance to compete.
"One of the biggest challenges the team has had this season is finding places to meet for practice that follow the covid protocol," said senior distance runner, Noah Johnson. 
"The 2021 indoor competition roster included 40 individuals, reduced from 65 in 2020 in response to more limited opportunities to compete due to Covid-19 cancellations. The team included nine freshmen, 10 sophomores, 10 juniors and 11 seniors," said Coach Koksal, head coach of the boys track team.
"The team this year is much smaller than it has been in the past, but no matter what level someone is at, everyone has at least one teammate who is at a similar level," stated Adam Criser, a sophomore on the Track and Field Distance team.
Criser believed this created a good environment for the team and more room for athletic improvement. 
"It allows us to always push each other and keep improving," Criser stated.
This improvement comes not only from athletes on the same level, but also the motivation and leadership of the seniors and coaches.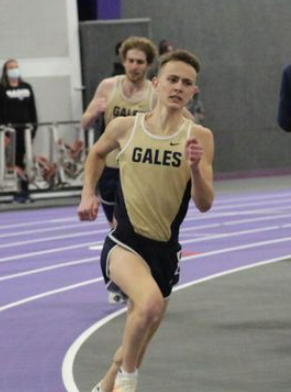 "A focus for the 2021 season has been developing our exceptional young team, with our upperclassmen developing their leadership skills and style as they pursue their personal performance goals," Koksal says, "our upperclassmen are providing critical leadership, helping to preserve and spread our culture despite not being able to meet as team." 
Koksal believed that the upperclassmen helped to set a positive tone and an expectation of success while demonstrating the work ethic required for improvement.
"My coaches have taught me to be more confident in myself and my ability. We only have one senior in the distance group, Noah Johnson, and he has been a great example of hard work for the rest of the team, especially all of the underclassmen" Criser said.
"The senior throwers this year have shown me how hard I will have to work and how much it will pay off if I do, Cam and Nathan were great leaders and amazing teammates," said Anthony Smith,  junior thrower on the Lancaster High School Track and Field team. 
Nathan Borgan, senior thrower on the team stated that the team worked to overcome bad technique habits and control their thoughts, to not overthink technique and compete poorly; with these changes come remarkable results.
"This indoor season I have improved my personal bests in both of my main events, the 800m and 1600m. I feel I have made improvement in racing with more confidence as well," Criser stated.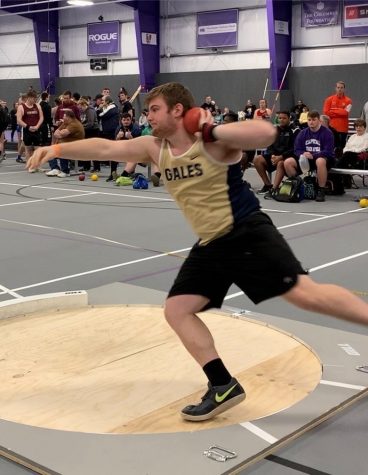 Koksal said that the Gales set more than 75 new personal bests, not including first-time efforts during their season. And the best part? This improvement is not only limited to the runners, but the throwers as well. 
Anthony Smith and Nathen Borgan both had the opportunity to compete in the Indoor Track State meet.
"Getting a mark of 58′ in weight throw seated me 4th going into the state meet for indoor and qualifying for indoor state for shot put," Borgan stated, "I am most proud of qualifying for states in the weight throw for three years straight and placing 7th and 6th while also qualifying for indoor states for shotput my senior year."
And, due to his success this track season, Smith said his goal for the coming outdoor season is to make it to the state meet again and ultimately end up All-Ohio (top 5).
Covid-19 stopped a lot of things, but it did not stop the LHS Track and Field team from competing the best they could. If anything, it helped to improve their mentality and toughness.