A Step Closer to Normal
Most LCS teachers vaccinated
The majority of Lancaster City School teachers and staff members received both doses of the Pfizer COVID-19 vaccine at Fairfield River Valley Medical Center recently. Some LHS teachers chose not to get vaccines as well. Those that were vaccinated said that getting vaccinated was one step closer to getting back to the normal school routine and life as students and staff knew it before schools were closed more than a year ago."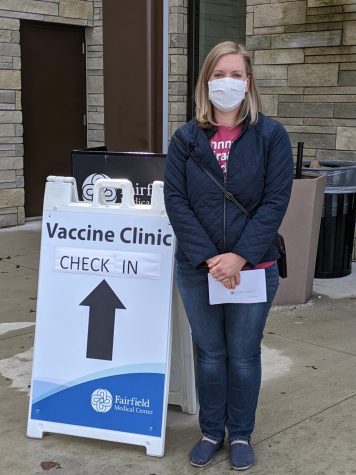 Ashlin Henderson, an English teacher at LHS, was thrilled to get the vaccine.
"I was very excited to get it because of everything we've all been through since March of 2020. It means we're closer to getting back to normal," said Henderson.
"I haven't seen my family in over a year, and this is a step to seeing them soon," she said.
Andrew Knuckles, an assistant principal at LHS, sees getting the vaccine as more of a personal choice.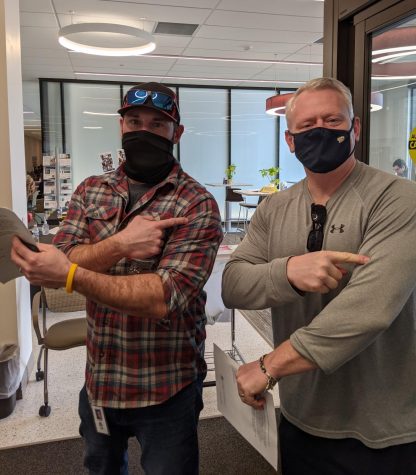 "It was my personal decision to get the vaccine," said Knuckles. 
"I really got it to push going back to normal and to go to movies and have a good time, and to also not have COVID-19."
Josh Kinnard, another assistant principal, said the process of receiving the vaccine was easy.
" I was very grateful to be able to receive the vaccine as early as we did in the State of Ohio. The entire process was very smooth and streamlined," said Kinnard.
"The organizers at the district, city, and county levels did an awesome job setting everything up for the vaccination process."
Although all Lancaster City School staff were offered the Pfizer vaccine, not everyone chose to do so.
"I just thought Moderna seemed more stable," said Ety Knight, an educational assistant at Tallmadge Elementary.
"It does not have to be kept at such cold temperatures as Pfizer and it can stay stable longer out of the refrigerator."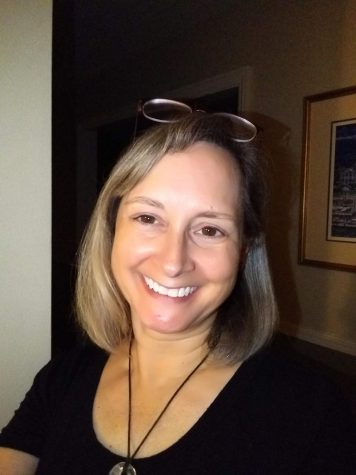 "But all of the vaccines offered are viable because they are large pharmaceutical companies," she said.
"They do not want to ruin their reputation by a bad vaccine."
Not all teachers and staff wanted to get the vaccine. Daniel Schleichert, a French teacher at LHS, was reluctant to jump the gun. He thinks society is so anxious to get things back to normal that people are willing to take a shortcut to do so. Schleichert, who was diagnosed with COVID-19 earlier during the pandemic, said he would rather be patient and wait for the science and research to be done properly and thoroughly over a longer time period of trials.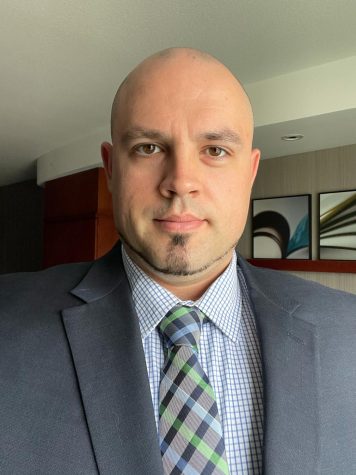 "This is a short-term fix for a long-term problem. I would prefer to wait for the science and research to catch up and a 100% efficacy for the vaccine with minimal to not needed boosters. Natural immunity is a powerful thing and since the flu never goes away anyway, why rush it?" he said.
Schleichert added that there was more to consider in his decision not to be vaccinated.
"I believe to a certain extent that the political climate of our nation has played/is playing a role in my decision to not get the vaccine.  I do not wish to delve into this for personal reasons but I wanted to be clear for the sake of transparency," he said.
According to the Fairfield County Health Department website, the Center for Disease Control and Federal Department of Agriculture has requested a pause in giving the Johnson & Johnson vaccine due to several cases of rare blood clotting in patients that received the vaccine and the Ohio Department of Health issued a statement advising a pause considering the federal recommendation.
Following their vaccinations, some teachers experienced side effects.
Doug Moos, a welding teacher at LHS, experienced some side effects but said it was worth it after all.
"After I got my vaccine I did not feel anything on the first dose, but on the second dose I got a bit sick," said Doug Moos, an Industrial Tech teacher at LHS.
Henderson also experienced typical side effects.
"After the second shot, I had body aches and a low-grade fever that started about 20 hours after the shot. I just stayed on the couch all day, but I felt pretty much back to normal by the next morning," said Henderson.
In all, most teachers agree that the vaccine was necessary to get back on track this school year.
"This year is very different and nothing that we have seen, and I have been teaching for 38 years. I am extremely glad that the vaccine was available to us as soon as it was, so we can get back in the classroom," concluded Moos.