Hoop Heartache
LHS girls basketball team sidelined by injury and pandemic problems
Lancaster High School Girls Basketball went into their season with a positive mindset even though they battled the challenges of the pandemic and player injury. The team ended the season with a 6-1 record.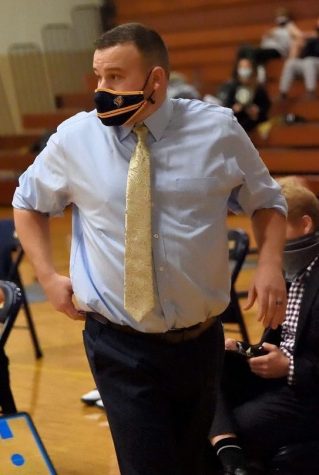 Head coach Dusty Miller, who has been coaching girl's basketball for 14 years at LHS, said the 2021 season was a learning experience.
"The highlight of the season would be the growth and strides we have taken as a team with getting better and improving every day," he said.  "The game of the season would be winning at Olentangy Orange 29-28." 
Unfortunately, COVID-19 sidelined a few players during the season which presented a difficult challenge for the team.
"Some challenges were dealing with the pandemic and everything we had to go through with quarantines and players missing," said Miller. 
"We were down to 7 players as a program at one point dealing with the pandemic, on top of missing games because of other schools going through similar issues." 
The team's hardship began even before the season started with injuries and restrictions that delayed training and conditioning.
"We weren't able to play in the summer with each other and all the girls getting to know each other and the new incoming freshman," said Miller. 
LHS senior Victoria Spires elaborated on her own experience. 
"The most challenging part of the season for myself and my teammates was learning how to play together with such a young team," said Spires.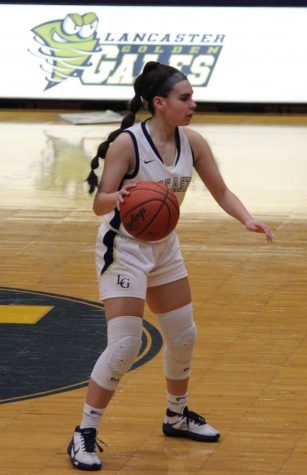 "We had to learn each other's strengths on the court as we all had little to no varsity experience," she said.
"I was also returning after tearing my ACL and meniscus junior year, so I felt that I had to also prove to myself and play to the best of my ability to the coaches."
It may not reflect in the latest sports statistics or in the team's overall season record this year, but in the end, the team experienced positive outcomes. 
"The team's dynamic is excellent, especially with what they had to go through this year, said Miller.
"The girls have been great at handling adversity and pushing each other to get better every day," he said. 
Spires last season playing for LHS was tough but memorable. 
"I will always remember the feeling I had in every game atmosphere on our home court. There is something extremely special about getting your name announced and running out to smack the L in the center of the court," said Spires.
"Knowing that it was time to showcase what myself and my teammates had spent hours and hours in the gym preparing for made each game that much more special. I never took a game for granted because between COVID and my experience with injury, I knew that the next game was never a guarantee," she said.