Gender Gap
Why are there so few females in the STEM field?
C. Dunn, Co-Editor in Chief
May 18, 2021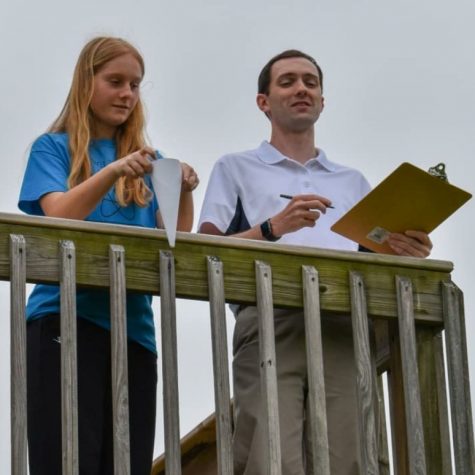 "Across the country, we see female enrollment in STEM-related courses sharply drop off at the junior high level. For whatever reason, adolescent girls have the idea that math, engineering, science, etc. are not cool or acceptable," said Jeffrey Wells.
"It's a huge issue that feeds itself – as fewer girls take these courses –  even fewer are then inclined to be in a class with all boys," he said.
"I usually have about 25% female to 75% male population in the engineering program and some years it isn't even that good." says Mr.Hartzler Engineering and Mathematics teacher at Lancaster High School, "I think this is in part due to the fact that males tend to dominate in the math and science classes and females are less interested in competing for the attention and therefore are less likely to be encouraged to join the STEM classes."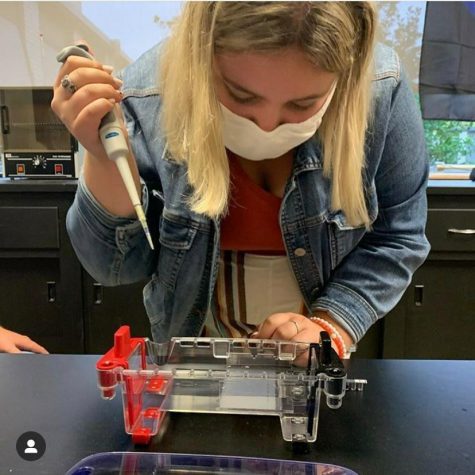 LHS Junior Skye Holtel said she joined the STEM program because of the opportunities the program opened up to her.
"The engineering class I teach is a junior/senior-level course and I've had mostly male students for the past couple of years." says Holly lavender the Civil engineering teacher at LHS,  "It could affect the program because it decreases opportunities for students to be exposed to broader perspectives.  Having a variety of perspectives is really important for STEM-related careers." 
"As soon as I heard about the STEM 9 program as well as the Biomedical science pathway," said Hotel, " I knew that I had to be a part of it. It was exactly what I was looking for."
The Stem program is open to everyone and focuses on hands-on learning.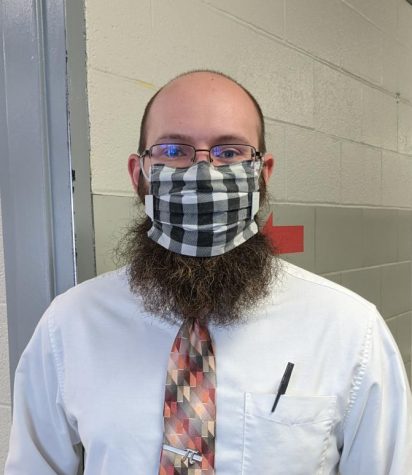 "I think more girls entering the science and technology field is better as women continue to make an impact in sciences around the world," says Andy Rader, LHS junior.

Radar continued to say that he didn't notice an imbalance between the genders and that there were fewer girls in his STEM classes.
"I think the STEM program can get more girls into the program by just making more girls aware of the opportunities and encouraging, especially younger girls, to get interested and participate in math and science," said Ally Palmer who runs the JV Robotics Club team.
To read more about the experiences of female students in the STEM program at Lancaster High School, open the document, You Go, Girl!  Women in STEM.