LHS Boys Basketball Makes a Comeback
History in the making with LHS back on the boards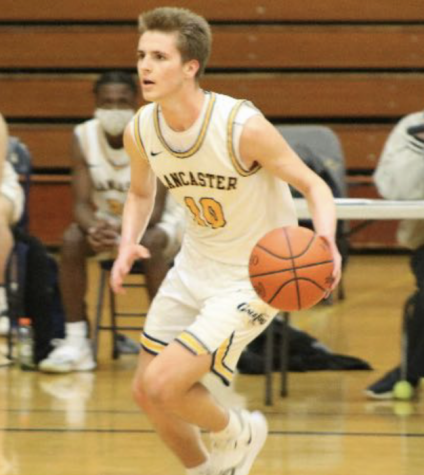 With twelve wins this season, Lancaster High School's varsity boy's basketball team has had the most regular-season wins since 2006. The team's strong bond and perseverance led them to their successful season.
Head coach, Kent Riggs, praised the team for their hard work.  
"This group brought winning basketball back to Lancaster High School."
According to Riggs, the seniors were a huge part of the team's success. 
"Seven seniors led us all during the summer workouts and all season long. They held the team together during the tough parts of the season."
One of those seniors was Cameron Roudaboush, who felt proud to be a part of this close-knit group.
 "To be a part of such a special group of guys and to have the successful season we had was amazing. The whole team treats each other as their own brothers," he said.
After working hard for the past three years, the seniors on the basketball team finally got the wins they deserved.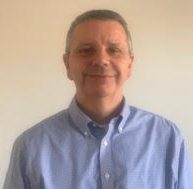 "This season does not really compare to past seasons," says Roudaboush.
"My past three seasons on the team, it was always a tough season because we had many losses, and just could not figure out how to get over the hump to win a lot of games, especially close games. This year though, the team just felt more together than ever."
The team faced a difficult challenge when they had to quarantine in the middle of their season, but they persevered and were able to maintain a successful season.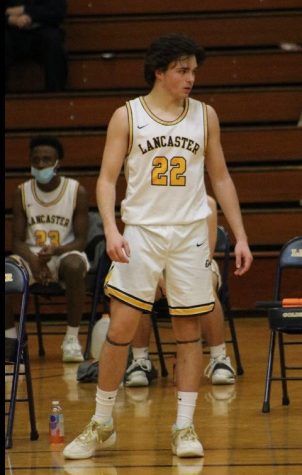 "Covid definitely made my senior year different," said Blake Snezick, another senior on the team. 
"Not having a student section really bummed me out, but I'm just happy my family was able to see me play my final season. As a team, we had to quarantine which was hard not being able to play and really do anything for 2 weeks, but we didn't let that get in the way as an excuse for the rest of the season."
Snezick also credits the team's close relationship to their success this year. He is excited that they were able to make a comeback for his senior year.
"Us working together started way before the season, and really even before this year. The class of 2021 has
been pretty close since we've played together freshman year and some of us since junior high. We really just wanted to make our last year a one to remember and be proud of and that motivated us a lot."