LHS Wrestlers Continue Winning Tradition
Team wins OCC division & sends three to state competition
     The Lancaster High School wrestling team ended their 2021 season strong and continued their tradition of winning with three athletes qualifying for states and securing their seventh straight OCC title.   
     Covid-19 put a strain on the wrestling team this season but the team took it on head-to-head and ear-to-ear. Head coach Dugan Bentley, who has been coaching the Gales for seven years, said the 2021 season was like no other.
     "It prevented us from competing in the top events like we have in years past. It has knocked out starters and very important members of our team due to quarantining," he said.
     "The season has not been highlighted in the usual ways but has been highlighted by simply being able to participate and compete, so each event seems like a highlight." 
     Bentley says this cost the team in dual meets, and likely caused the team to lose matches they easily could have won.
     Athletes found ways to keep positive and have fun, even with all of the set-backs caused by COVID-19. While the athletes were unable to make strong connections as they have in the past due to health and safety restrictions, the team still maintained a positive vibe overall.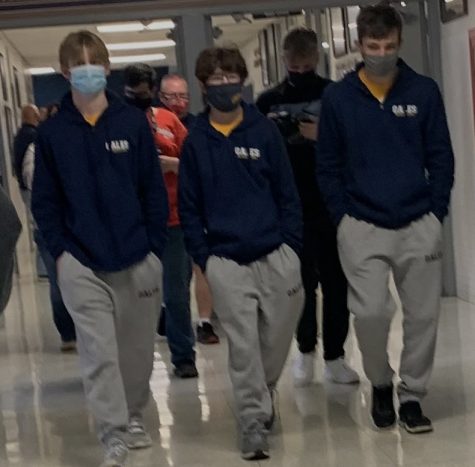 "Competing in team duals was very fun, especially the close ones. Even the ones we barely lost I still enjoy a lot because we got excited about the competitive nature of the sport," said Jacob Hutsler, a senior and a returning state qualifier.
     Jacob Reed, an undefeated senior, returning district champion, and three time state qualifier on the team said the season met his expectations.
     "Qualifying for state twice is a great achievement for me, but I think I am most proud of making the decision to come back and wrestling my senior year and focus on having fun instead of purely wrestling to win," said 
     Hutsler stated that the biggest challenge for the team was not being able to practice like normal, making it difficult to teach the younger athletes.
     "My senior season has been very abnormal, but getting to lead and influence the younger teammates made it something to remember," Hutsler said. 
Reed agreed and said that the most difficult part of the season were the changes due to Covid.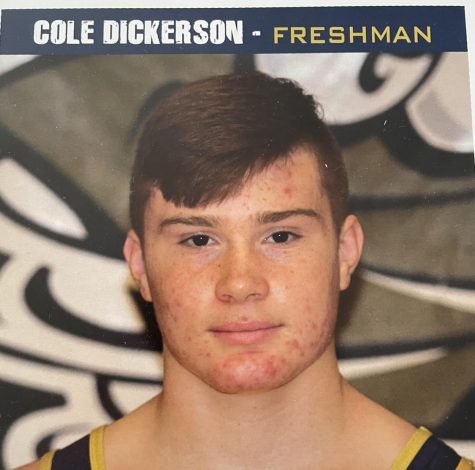 "Wrestling in high school will always remind me of the work it's put me through but for good reasons. It has been a fun but difficult ride these past four years. I'll miss the team," said Reed.
     Cole Dickerson, a freshman on the team who has a promising future, stated that due to the upper class men's influence, he was able to better his work ethic throughout the season.
     "I have learned things like pushing when it's hard from the seniors and coaches," Dickerson said. 
     Dickerson did not qualify for states this year, but he says it is one of his goals for the next season. 
    Even with all of the changes and set-backs, the athletes stayed strong, kept positive, and continued their tradition of winning.