Lancaster Students Take a Stand in BLM Protest
Police chief says people of color don't always feel safe and that needs to change
Cora Dunn, Co-Editor in Chief
February 4, 2021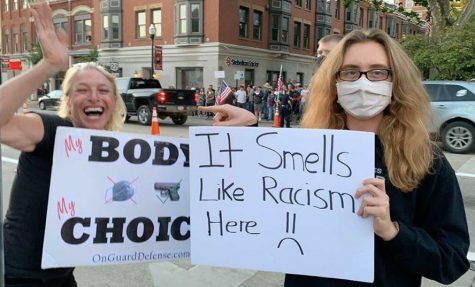 Lancaster High School students and some alumni were among the many protestors who took to the streets in support of Black Lives Matter. They wanted to use their presence and voices to enact change.
Cailyn May-Rutter, a recent LHS graduate, said she was moved to protest for what she believes.
"I know that people of color are oppressed and I see something wrong with that, it shouldn't be that way. I joined the protests so I could use my privilege for good and stand for what I know is right."
Adalynn Smith, a woman of color, who was one of the protesters said she thinks peaceful protesting can be educational.
"I hope other people will see that we are not all treated equally and we can work to be treated equally," she said.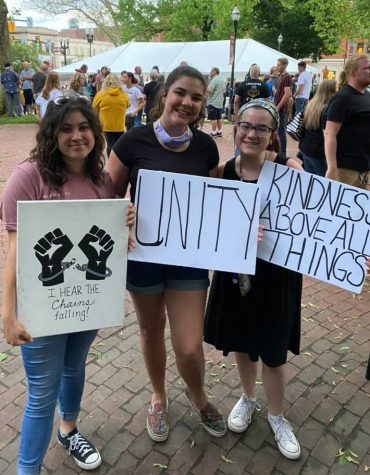 LHS sophomore, Sarah Garlinger said she was moved to protest against injustices committed by police.
"I hope that maybe the people of color in our country can feel safer and we can eliminate the amount of police brutality that happens against people of color."
Although the climate of the BLM protests in Lancaster was emotionally charged and there was a feeling of an "us versus them" vibe, Lancaster Police Chief Adam Pillar said the local demonstrations were different from those in larger cities.
"The police were not the focus of abuse here. The police were in between the two groups, trying to keep both sides calm while allowing citizens to exercise their constitutional rights," he said.
There were a few assaults over the first three weeks, but no serious injuries occurred but Pillar said the protests could have taken a bad turn and he was concerned for students' safety.
"We had a lot of emotion and anger, a crowd mentality, and a large number of firearms on both sides. I would not have wanted my teenagers anywhere near there," he said.
The Fairfield County Sheriff's office, Lancaster Police Department, Emergency Management Agency, were among those involved in planning and responding to the local protests.
"That first week we planned for a large, disruptive, and violent event. It was hours of game planning and intelligence gathering," said Pillar.
"Fortunately, the event was not violent and chaotic. We adjusted our resources each week to the demonstration we had the week before."
Police interactions with the protesters in Lancaster ranged widely.
"I specifically remember one officer who was super understanding and would engage us in conversations," said Brian Nameth.
"There was another officer who seemed to enjoy the power he held a little too much by yelling at us and constantly threatening to arrest people for talking back to him," he said.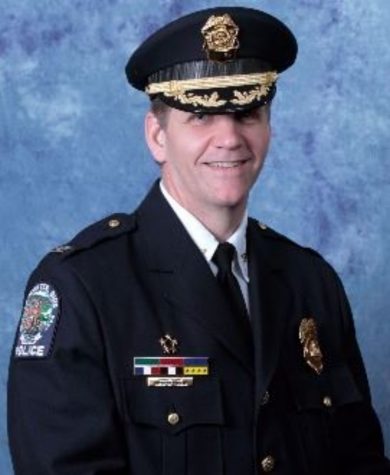 "He seemed to enjoy the power he held a little too much by yelling at us and constantly threatening to arrest people for talking back to him," said Nameth.
Local protests present an opportunity for the community to have important conversations about racism and injustice.
"Now that the emotion has subsided, it's time for the reasonable people on both sides to get together and start to build the world they want to live in," Pillar said.
"Lancaster is a very homogenous population, but I believe that's changing. I have enough persons of color in my social sphere to know that it's not always easy and it does not always feel safe for people of color here. We've got to change that."