Girls' Tennis Team Triumphs
COVID-19 no match for the Lady Gales
David Bui, Print & Website Layout Editor
February 4, 2021
The LHS Girls' Tennis team placed second in the Ohio Capital Conference- Buckeye Division, and finished with a record of 16-7 while overcoming the obstacles presented by the Coronavirus.
Gary Elick, who is in his 29th year of coaching, said that every girl on the varsity team finished with the honor of making the second or third team during the OCC-Buckeye journey.
"It was very difficult to adjust to a new way of thinking due to restrictions mandated by COVID. We had to worry about the athletes not touching the same tennis balls that the others had touched and that became close to impossible. We also had to take temperatures and go through a symptoms checklist with each athlete before every practice or match," Elick said.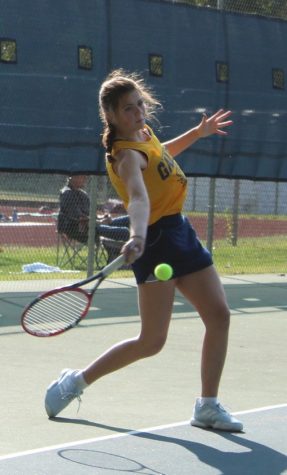 The team's first single player, Mallory Thomas, finished the season with a 24-5 record and qualified for the district tournament as well. While Thomas was unable to advance to the state to
urnament, she described how she was going to work harder and prepare for the next season.
"The plan is to work much harder on improving my game than I have in the past so that I can have a solid chance of making it to the state tournament. I hope to be undefeated next year," Thomas said.
Thomas said the pandemic was not the only challenge that the team faced this season.
"One of the main challenges that we faced together as a team this year would be the fact that we had a pretty young team with a good amount of freshmen and sophomores on it that weren't really used to playing at the varsity level, she said.
"At the beginning of the season, we experienced some pretty tough losses together due to that lack of experience but as the season went on, everybody became much more confident. As a result, we started to win more consistently as a team."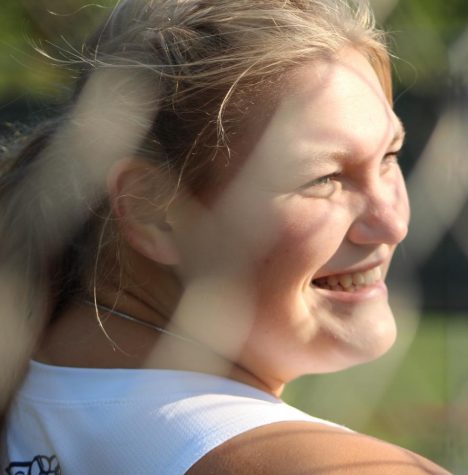 Senior, Presleigh Bebout, described facing Pickerington, the team's greatest competition.
"We wanted the win. We fought hard but didn't come out on top. I was proud of how we played and the effort we put forth," Bebout said.
Bebout struggled with injuries this season, including a fracture and a knee injury. She said the team's strong bond was a source of encouragement for her.
"Our tennis team is like a family. We enjoyed team bonding events, after match ice cream dates, and giggles on bus and van rides," Bebout said.
Thomas echoed her teammate and said she really enjoyed being a leader on the team.
"What I enjoy about leading a team is being able to serve as a role model for my fellow teammates so that they can come to me when they need help or advice. I enjoy being able to push my teammates to work harder and strive for better," Thomas said.
Elick also had endearing thoughts on his experience coaching the girls' tennis team.
"I am constantly being enriched by every player on the team in getting to know them and to form relationships with them that last long after they graduate."