Good News on the Green
LHS boys' golf team stays the course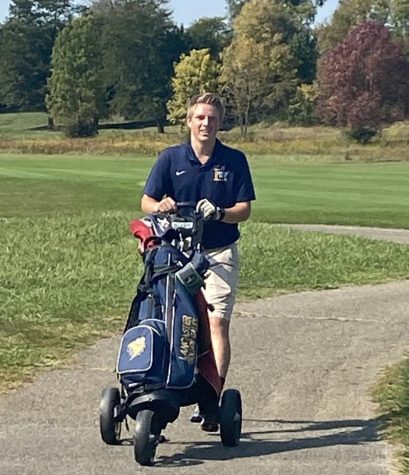 The Lancaster High School boys' golf team concluded their season with more confidence and much improvement despite not having any senior athletes on the team and playing during a pandemic.
Luke Truex, the boys' golf coach said he believes this season, although unexpected, was a good opportunity for younger players to gain experience in higher level competitions.
"Some of them had to take on more of a leadership role and some were also put in some uncomfortable situations where they may have not been ready to compete at that level yet, however it allowed them to grow and improve at a faster rate," he said.
LHS junior, Aidan Agin agreed.
"I think the lack of seniors wasn't a bad thing for us because it allowed younger people to get some varsity experience."
LHS junior, Riley Senfton says that a season without seniors was a season for growth. His golf game improved by eight strokes on average over last year and sophomore Jay Niceswanger improved twelve strokes.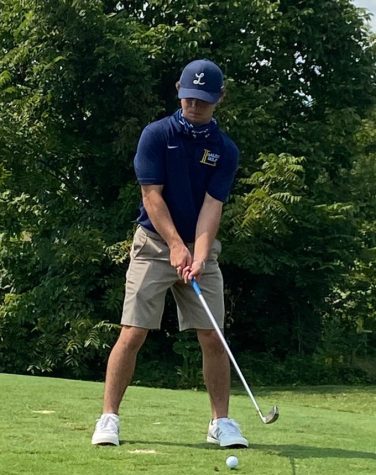 In Ohio, non-contact fall sports like golf started as planned but the Ohio High School Athletic Association implemented rules to protect athletes and limit the spread of the disease which included social distancing, limiting participation, and using appropriate protective equipment on the golf course. For a non-contact sport, the new rules were par for the course.
"COVID protocols did not change how the sport is operated a whole lot" said Senfton.
"Golf is a pretty spaced out-sport, as teams compete in groups of three or four."
Changes and adaptations to the season schedule were also seen as beneficial for the golf team.
"Some tournaments we got to play with all of our teammates which I've never done before," Agin said, "but it was a pretty cool experience."
Golf courses in Ohio and across the country were required to make physical changes to the game to help prevent the spread of Coronavirus germs. Golfers were discouraged from repeatedly touching flagsticks. Some courses used a lever system to retrieve golf balls from the cups or used PVC pipes and parts of swimming pool noodles to keep golf balls from falling far into the cup.
Golf carts were not permitted at some courses and raking the sand pits was not allowed.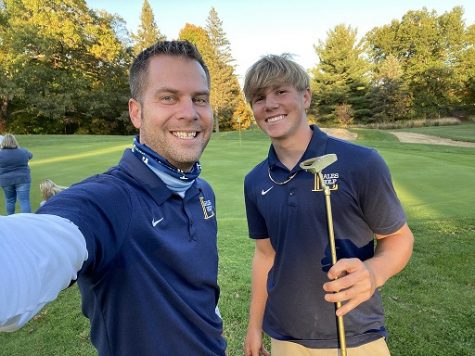 However, despite these changes, the game of golf itself seems to have attracted new enthusiasts during the pandemic due to the game's health benefits like fresh air and walking.
According to Morning Read: Golf at a Glance, an online golf news publication, the Coronavirus pandemic poses an interesting moment for the golf industry.
"Golf has a chance to promote itself at a time when people are getting cabin fever and looking to return to outdoor activity with a social component," said Bradley Klien, in the article, With Creativity and Innovation, Golf Courses Could Thrive After Coronavirus.