When Did Americans Turn On America?
Lack of patriotism increases pandemic deaths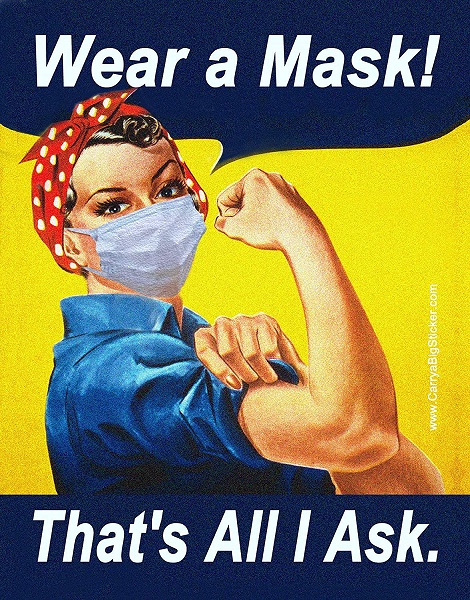 Dead. More than 400,000 Americans are dead. Even with the beginning dispersement of a vaccine, more Americans are going to die of the Coronavirus or complications from the deadly disease. Ironically, all Americans can save lives by adapting, compromising, and listening.
Adapt to the situation. Wear a mask, social distance, and stay home when possible. The most recent science proves that these adaptations work to slow the spread of the disease. These adaptations are easy to do. Fighting in a war or fighting cancer – now that's hard.
Compromise. Wearing a mask is uncomfortable – ask any nurse or doctor treating COVID-19 patients.
Some people say that they don't believe the pandemic is real. So what? Wear a mask anyway. Show less selfishness and more selflessness. Care about America. Be strong enough to protect the vulnerable such as old folks, kids, essential workers, and, well, basically any human for that matter.
The iconic image of Rosie the Riveter evokes the strong, proud, patriotism that Americans had for America during a difficult time. She represents the women who entered the workforce during World War II and were crucial to the war effort. These proud Americans adapted to the situation and compromised their own personal welfare and comfort for the sake of others. Be like Rosie.
Listen. Listen to the experts, not the politicians. Listen to the science. Doctors, nurses, medical scientists, and other experts know more about COVID-19 now than they did last March.
According to Naomi Oreskes, a history of science professor at Harvard University, persistent political efforts to cast doubt on scientific certainty come from opposition to big government.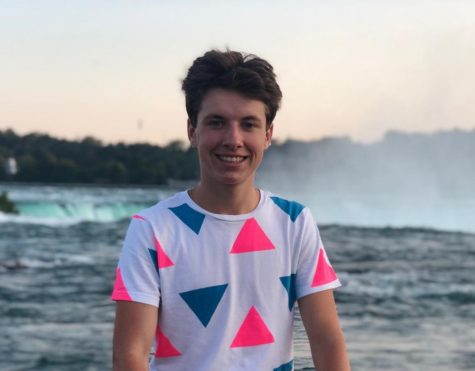 When it comes to adapting, compromising, and listening to science during a pandemic, blindly following a political party's agenda may be misleading.
Lancaster High School junior, Eli Young, said that had the pandemic happened before President Trump was elected in 2016, political affiliation would not have played a significant role in how Americans respond to things such as COVID-19.
"I believe there is so much animosity between political parties that now you must blindly adhere to what is being said by whichever political party you subscribe to," said Young.
Eye of the Gale believes that LHS has done a great job at adapting, compromising, and listening to science by enforcing safety protocols. A hybrid school schedule that allows for social distancing, hand sanitizers outside of every classroom, and modifying traffic patterns in the hallways are just a few of the measures the administration has implemented to limit the spread of the Coronavirus.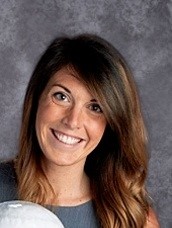 LHS Latin teacher Chelsea Roidt remarked on the efforts students have made in following the protocols and not making a big deal of it by complaining and refusing to comply.
"They have shown grace and patience when they didn't have to, they have gone above and beyond in my classroom and also for each other," said Roidt.