Fast Food Safety in a World Wide Pandemic
Local restaurant stresses precautions are key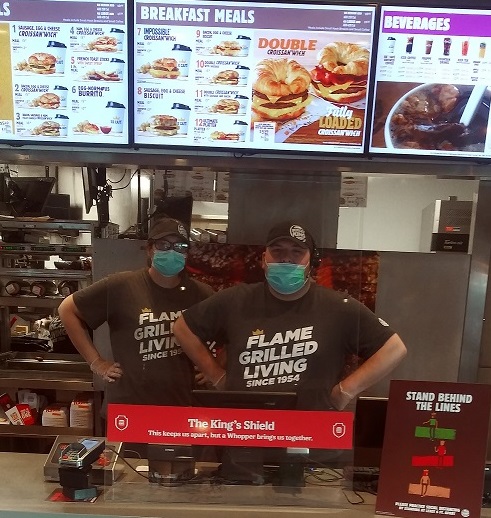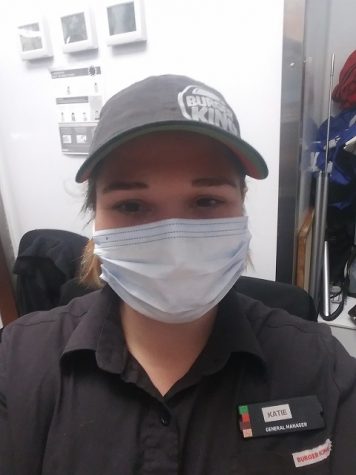 In a pandemic age, is fast food safe? Although there is currently no evidence that there can be any transmission of the Coronavirus through food, area restaurants have to adhere to strict precautions to keep their customers safe.
Burger King General Manager, Katie Barnes, on East Main Street in Lancaster said that her employees are following strict protocols to protect both customers and employees such as stickers on the floor to ensure social distancing, and seating every other table to separate customers.
"We must wipe, sanitize, disinfect, and dry every table, chair, handle, and credit card reader, every hour," said Barnes.
"Not only that we do clean our tables and we do sanitize them we spray everything down with a peroxide cleaner that works almost to the degree is Lysol but it's safe to work around food."
Health and safety guidelines have become far stricter than what they were pre-pandemic. New protocols require all employees and customers to wear face masks to avoid airborne particles from being inhaled between employees and customers. Even the drink refill policy has changed as now the Main Street Burger King employees give customers a new cup for each drink refill.
Shift Lead, Jessica Ramsey, said the new protocols are a necessary step, especially in the restaurant industry and her Burger King location is doing everything they can to promote business while also ensuring safety.
"Food safety is always a priority," she said.
"But now, alongside daily temperature checks and wearing masks, we also have contact-less pickup".
Ironically, the pandemic restrictions have helped some restaurants with drive-through service actually increase their revenue.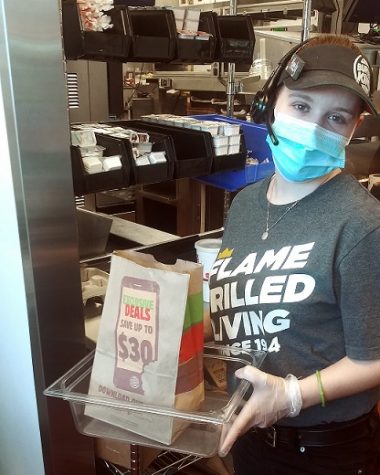 "We went from $4,000 to $7,000 sales every day," said Barnes.
The restaurant made enough money to qualify for a remodel, making the location even safer for both customers and employees.
"We were actually busier during the beginning of COVID-19," she said.
Typically in one month, Barnes said that her restaurant generates roughly $97,000 and that during the pandemic, they are earning over $140,000 each month. In fact, her location made top sales for five months straight.
"People were done with being at home, and when we were allowed to go back outside and venture into going other places, fast food was best, and fast food got slammed," said Barnes.
According to the Ohio department of health, restaurants must immediately isolate and seek medical care for any employee who develops symptoms while at work, must contact the local health district about suspected cases or exposures, and shut down the area for deep sanitation if possible.
"I would rather my team be safe serving customers than cause a [negative] ripple effect to family, jobs, and lifestyles," said Barnes.